RSA Management Group Selects Nayax As Cashless Payment Solution Of Choice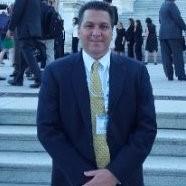 The RSA Management Group, a purchasing group with close to 2,000 visually challenged, small business entrepreneurs, has selected Nayax as its cashless payment solution of choice for its vending operators.
Nayax offers cashless payments, telemetry and management software to its vending operator partners, and serves as the end-to-end manufacturer of both its hardware and software.
As the public goes increasingly cashless, RSA Management Group vendors have become focused on providing their customers all possible payment methods, including credit/debit and prepaid cards, mobile apps (including Apple Pay and Android Pay), QR codes and Nayax's Monyx wallet.
Nayax's readers are also EMV (chip-card) certified, providing security for the operators' investments, and ensuring their end-consumers are protected any time they make a cashless purchase.
Vendors can access remote monitoring, an easy to implement loyalty program and user-friendly management software.
"Nayax provides our vendors a comprehensive platform at a very attractive price, with consumer engagement tools, chip card capabilities, and ease of use for operators and consumers, features that are important for our members," said John Murn, RSA Management founder. "The audio features on the cashless payment device are particularly suitable for the visually impaired."
"We're very excited about being chosen as the payment solution of choice by the RSA Management Group," said Carly Furman, Nayax LLC's chief operating officer and chief financial officer. "With our focus on consumer engagement, and increased security with EMV certification, Nayax offers vendors a cost-effective solution, which perfectly speaks to their vending operating needs."
For more infomation:
Rsamanagementgroup.com
Nayax.com

---

Vending Technology News | More News | Vending Newsletter sign up | Questions? Contact us | email press release
Also see: Software Companies | Technology Companies | Micro Markets | Cashless Vending | Distributors | Classified Ads | Home |
VENDING YELLOW PAGES DIRECTORIES:
Call us at 1-800-956-8363, POST YOUR COMPANY