Royal Vending Finds Telemetry A 'Game Changer,' Helping to Win Tax Parity Among Other Benefits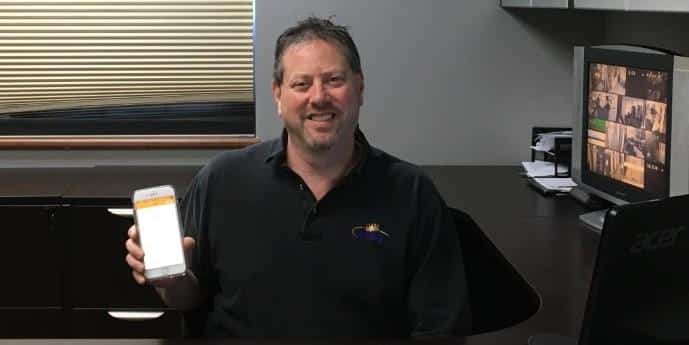 Steve Marx, CEO of Royal Vending in Maple Grove, Minn., credits vending technology with helping to achieve tax parity for vending operators in his state. Thanks to the ability of vending machine telemetry to identify individual unit sales in vending machines, a new state law now exempts items in vending machines that are exempted in convenience stores and grocery stores.
Marx, a longtime leader in introducing vending technology, considers telemetry a "game changer" for the industry. The role that telemetry played in helping the vending industry achieve tax parity in his state is one example of the benefits the technology offers.
As president of the Minnesota Automatic Merchandising Council, Marx learned that the state was not exempting certain items sold in vending machines because the state's department of revenue did not believe vending operators could distinguish what particular items were being sold through the machines.
Marx showed lawmakers the Cantaloupe Seed telemetry device and demonstrated how vending operators can report what products are being sold from the machines.
The state agreed to extend the exemptions to vending machines that previously only applied to grocery stores, convenience stores and catering trucks. The governor signed the new law on July 1, 2017 and vending operators are now exempt from sales tax on certain food items.
"The sales tax relief is significant," Marx said.
The success in Minnesota was heralded by the National Automatic Merchandising Association as a big win not just for that state, but for the entire country.
"The telemetry for us has been a huge game changer," Marx said. The Minnesota tax parity is only one example of the difference telemetry has made.
"Over 90 percent of our revenues are coming through telemetry machines," he said.
Some Royal Vending routes now generate more than $1 million per year, thanks in large measure to telemetry-based dynamic scheduling.
"If you didn't have dynamic scheduling available, there's no way you'd be able to get to that number," Marx said.
Marx found the Cantaloupe telemetry system to be the best available system when he decided to invest in telemetry three years ago, and it integrated with his vending management system (VMS) at the time. The company deployed the Cantaloupe telemetry on 85 percent of its "revenue" machines. There is no telemetry on change machines and coffee machines.
The company, which currently operates 10 routes (including two micro market routes), has been using dynamic scheduling ever since deploying telemetry.
This past July, Royal Vending switched from using a different VMS system to Cantaloupe's VMS system. Marx said it made more sense to use Cantaloupe's VMS system with its telemetry hardware.
"We were basically on a 'dinosaur' platform," he said regarding his previous VMS. "The Cantaloupe system really was a modern VMS system that was much easier to use, to train, had a lot more bells and whistles, so it just made sense for us to fully go over to their integration."
Cantaloupe did a lot of the "back end" work helping Royal Vending convert to its VMS. Cantaloupe had access to a lot of Royal Vending's data because of the telemetry reports.
"The old clunky (Motorola) handheld is gone," he said, replaced with iPhones. "It's just so much more user friendly."
In the future, Marx hopes he will eventually be able to use the Cantaloupe software to manage his growing micro market business. The company currently operates two micro market routes, consisting of 55 micro markets from Avanti Markets and Three Square Market.
---

Vending Technology News | More News | Vending Newsletter sign up | Questions? Contact us | email press release |
Also see: Software Companies | Technology Companies | Micro Markets | Cashless Vending | Distributors | Classified Ads | Home |
VENDING YELLOW PAGES DIRECTORIES:
Call us at 1-800-956-8363 to POST YOUR COMPANY, or QUESTIONS?