Primo Water Tabs Nayax As Exclusive Cashless Solution Provider For Refill Machines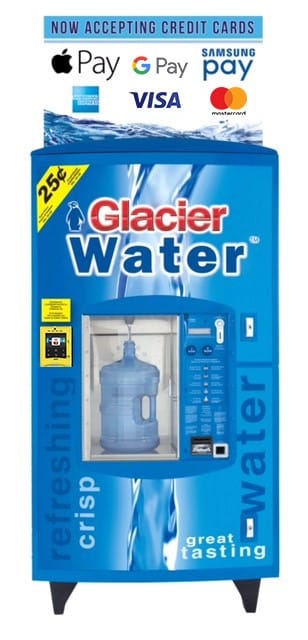 Primo Water has chosen Nayax as the exclusive cashless payment technology provider for its outdoor filtered drinking water or refill machines.
Primo Water will be installing Nayax's VPOS Touch devices on approximately 17,000 outdoor refill machines. VPOS Touch will allow Primo Water customers to choose from a wide variety of EMV-certified or chip-card cashless payment methods, including credit cards, debit cards, and mobile payment apps, such as Apple Pay, Visa, Mastercard and more.
Nayax's management system capabilities will provide the ability to remotely monitor its outdoor refill machines and ensure its machines are in continuous operation. The system will deliver tailored notifications based on defined thresholds when a refill machine experiences a power outage, or when there is a machine error based on their specifications.
This will allow field managers to send service technicians to the refill machine, thus reducing downtime. Primo Water anticipates that this capability will reduce lost revenue from prolonged machine interruption and will increase end-consumer satisfaction.
"We believe that by using Nayax's management solution and extensive alert system, our refill machines will enjoy a much higher rate of availability and uptime," said Matt Sheehan, CEO of Primo Water.
"With such a large network of installations, we believe Primo Water will benefit from both an increase in sales and decrease in operational costs by implementing Nayax's cashless and telemetry solution on their entire fleet of outdoor refill machine," said Carly Furman, Nayax, LLC's CFO and COO.
Primo Water announced its acquisition of Glacier Water Services Inc. in 2016.
For more information visit https://www.nayax.com/
For more information visit https://primowater.com/
---

Vending Technology News | More News | Vending Newsletter sign up | Questions? Contact us | email press release
Also see: Software Companies | Technology Companies | Micro Markets | Cashless Vending | Distributors | Classified Ads | Routes for sale | Vending Companies USA | Home |
VENDING YELLOW PAGES DIRECTORIES:
Call us at 1-800-956-8363, POST YOUR COMPANY