Micro Market Stats 2020, What's Happening In The Micro Market Industry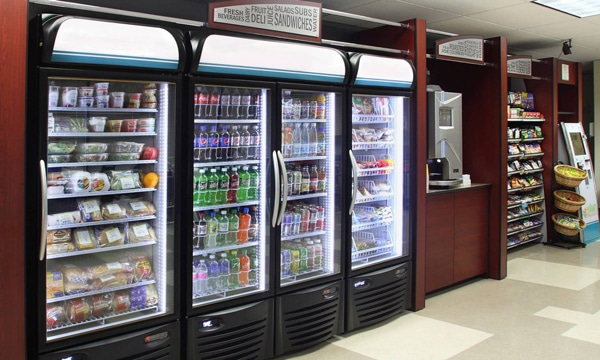 Since the launch of the first micro market locations in the mid–2000s, and a 99% growth between 2016-2018, one thing is evident, micro markets are a valued breakroom preference in many offices throughout USA. 
As of 2020, there are over 30,000 locations globally that are projected to bring in about $7 billion in sales this year, but the growth isn't stopping there, most analysts feel that an additional 30,000 locations will be launched in the next 5 years.
Right now, the micro market industry is enjoying record growth, especially during the Covid-19 pandemic, because there has been more demand for touchless unattended retail than ever before. 
Consumers are choosing micro markets for their snack products, foods, and beverages because they can be a "contactless" vending location, that doesn't require the consumer to physically interact with store employees, other shoppers, or exchange paper currency. 
Why Micro Markets Are Effective 
Micro markets is that they can be placed in almost any office environment, while staying open 24 hours a day.  
Best of all, vending operators who have built new micro markets on locations have found that they have better revenue growth (more than $1,000 per week in product sales) with daily vends, compared to most vending machines. 
Micro Markets work best in mid to large company break rooms, such as universities, colleges, government buildings (currently 10% of all micro market business), hospitals, hotels, and health clubs.  Micro markets can offer employees a variety of single serve foods, snack products, and beverages, that they would find at their local convenience stores without having to go into an actual physical store. 
Covid-19 Growth Challenges 
With the Covid-19 virus able to survive on certain surfaces for hours, or days at a time (if the surface isn't disinfected), it's understandable why more consumers don't want to buy foods or beverages from traditional restaurants or convenience stores like they did in the past. 
More micro market locations are opening every day but, even though they are a convenient way for consumers to shop for the items that they want, consumers also want to make sure that the micro market they are using is regularly sanitized and contactless payment options.   
Companies like Parlevel Systems have released touchless technology which enables consumers to purchase the foods and beverages that they want from a micro market without having to touch a screen, or machine, to complete their transactions. 
Yes, the future does look bright for micro markets as consumers from all generations continue to choose unattended retail locations to order the foods, beverages, and products that they need in 2020 and in the years to come. 
---
Serve yourself! Micro markets are unattended retail environments where consumers can engage with products on shelves and in open coolers, allowing them to pick up products, review nutrition information, and more. Consumers use a self-checkout kiosk with a cashless payments system, and pay by credit card, company card or even by thumbprint! Check out the videos below to learn more about micro market trends by visiting NamaNow.org.
by Jeremy Raglin, Editor
---

 Vending Technology News | More News | Vending Newsletter sign up | Questions? Contact us | SUBMIT PRESS RELEASE
Also see: Software Companies | Technology Companies | Micro Markets | Cashless Vending Solutions | Distributors | Classified Ads | Routes for sale | Vending Companies USA | VendLoco Lists | Home |
VENDING YELLOW PAGES DIRECTORIES:
Call us at 1-800-956-8363, POST YOUR COMPANY, GET NEW BUSINESS!