Mastercard Partners With PayRange On Masterpass Wallet For Vending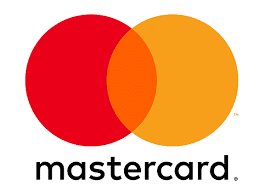 Mastercard has teamed with PayRange to allow consumers to buy beverages and snacks using the Masterpass wallet at vending machines across 300 cities in the United States and Canada.
Using the PayRange app on their mobile device, consumers can select the beverage or snack they want to buy and pay for those items safely and securely using Masterpass.
"Convenience is as important to consumers as personalization and customization," said Betty DeVita, chief commercial officer, digital payments and labs at Mastercard. "Paying with a mobile phone seems like such an obvious answer to a pain point that has existed for decades. Whether it's a physical card or a tap of a phone, as mobile usage becomes a way of life, consumers will expect all retail touchpoints to be as mobile-friendly as possible and all commerce experiences to be frictionless."
With Masterpass, consumers are able to store all payment information, including card details, shipping information and payment preferences in one convenient location.
Mastercard Vending and Masterpass APIs on the Mastercard developers platform allows developers to add vending and digital payment capabilities inside their own mobile application. Mastercard also provides a simulator for developers to test their apps, removing the requirement of having an actual vending machine to determine if the app is communicating with the machine.

"PayRange thrives on reinventing the consumer experience in the world of automated retail by bringing legacy machines into the digital age," said Paresh Patel, founder and CEO, PayRange. "The partnership with Mastercard grants millions of consumers access to the rewarding cashless experience across the PayRange network of machines. Gone are the days of digging for loose change or coin jams. With a swipe up on their phone, we're making everyday payments simple—for everyone."
For more information visit: www.payrange.com
---
Technology News | More News | Vending Newsletter sign up | Questions? Contact us | email press release |
Also see: Software Companies | Technology Companies | Micro Markets | Cashless Vending | Distributors | Classified Ads | Home |
VENDING YELLOW PAGES DIRECTORIES:
Call us at 1-800-956-8363 to POST YOUR COMPANY, or QUESTIONS?