Locker Vending, Businesses Can Cut Costs While Increasing Productivity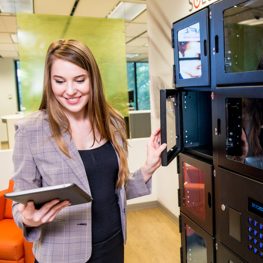 Since Coronavirus, companies around the world have been searching for ways to maintain productivity while cutting costs and following social distancing. Thankfully, when it comes to the delivery of the products that their employees use daily, locker storage style vending machines are the answer.  
With a vending style storage locker, an employee can easily gain access to the items that they may need to use regularly without having to interact with an IT department or another person. 
How does it work? Let's say that John works for Apple and needs a new mouse for his laptop, he can easily go to a locker storage vending machine to get the mouse that he needs without having to first send a request to his IT department just to get a new mouse. 
What's even better is that locker storage style vending machines can also be used in companies that need quick access to protective equipment like latex gloves eye gear so that employees stay safe in the jobs that they are doing. 
Used On Universities Worldwide 
Besides being used in businesses around the world, locker type vending machines are now also in use at universities as well.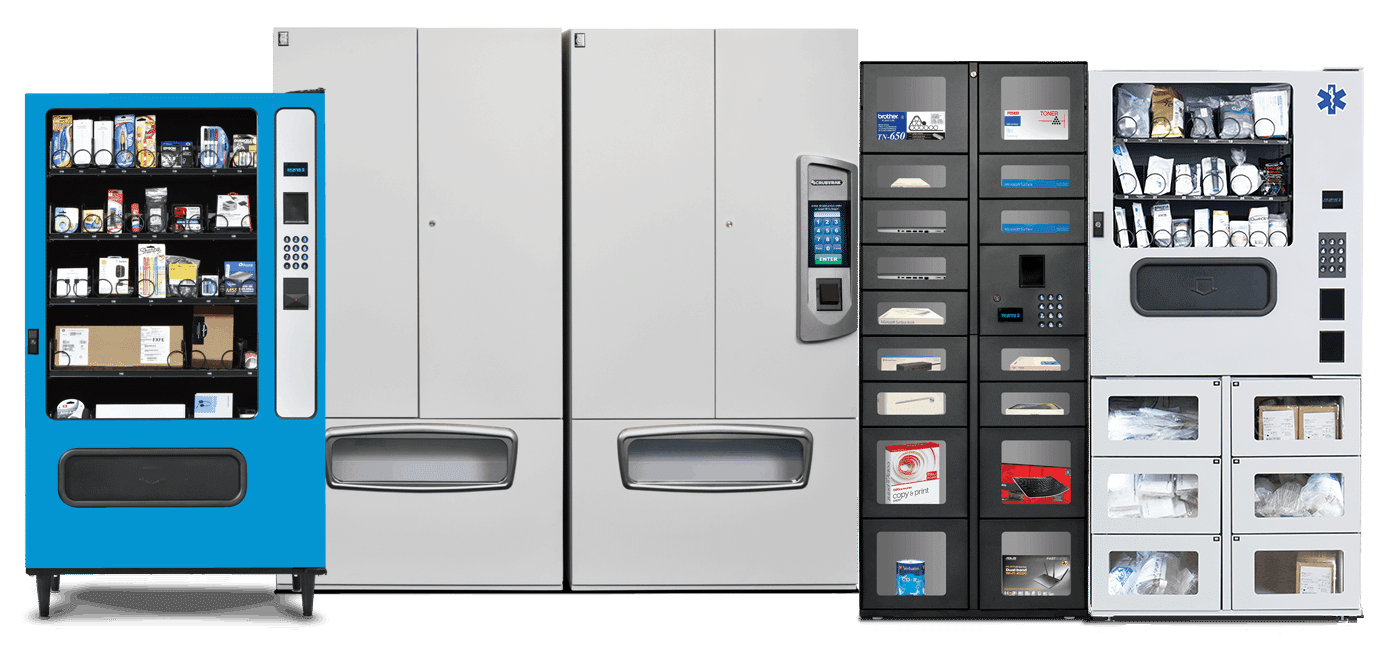 With these vending solutions, students can easily check out the IT supplies with a swipe of their campus ID's and eliminate the hassle of having to fill out paperwork or long lines while they wait to have access to the devices that they need. 
When a university uses a locker vending machine they can count on convenient tracking, excellent reporting, and simple order tracking so that there's never any question about how or when items were checked out. 
Easy To Maintain 
Unlike other vending machines that you may have owned or used in the past, locker style vending machines are easy to maintain and replenish when supplies get low.  
More companies around the world are utilizing these vending machines because they increase employee productivity and create a frictionless environment for employees.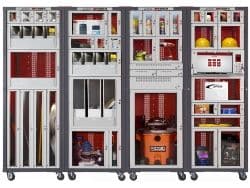 In 2020 there are a wide variety of storage locker style vending machines available. IVM Vending Solutions manufactures and sells vending machines that resemble traditional vending machines. Their storage lockers come equipped with software that enables companies to track when inventory needs to be restocked, who checked it out and so much more! 
There is also a wide variety of companies on the market today that produce storage locker style vending machines including CMT Industrial Solutions, Fastenal, IDS Vending, AMS Vendors and Auto Crib. 
Yes, locker style vending machines are a great way for companies to save time and the money that it takes to hire additional staff for dispensing inventory to their employees. 
As Coronavirus continues and lockdowns are slowly lifted worldwide, we will likely see more intelligent solutions used to provide us with easy ways to access the products that we need and used regularly and storage locker vending machines meet that need. 
---

 Vending Technology News | More News | Vending Newsletter sign up | Questions? Contact us | email press release
Also see: Software Companies | Technology Companies | Micro Markets | Cashless Vending Solutions | Distributors | Classified Ads | Routes for sale | Vending Companies USA | Home |
VENDING YELLOW PAGES DIRECTORIES:
Call us at 1-800-956-8363, POST YOUR COMPANY, GET NEW BUSINESS!