Jabil Inc. Introduces Intelligent Vending Platform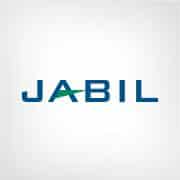 Jabil Inc., a provider of design, manufacturing, supply chain and product management services, has introduced a connected platform to simplify and expedite the process of adding advanced digital technologies to installed vending machines. The solution integrates vending machine hardware, software, user interface, payment, wireless communications and remote management into one connected platform.
"Making vending machines smarter requires cross-domain technology expertise, real-time data visibility and actionable insights into customers' purchasing patterns," said Frederic McCoy, senior vice president, Jabil Retail. "Our smart upgrades create unprecedented value for vending machine owners and operators, as well as product
distributors and property owners."
Jabil can enable traditional vending machines to offer touchscreen controls, video, audio, scent, gesture-based interaction and cashless payment.
The company has partnered with Intel to supply Intel's reference design for intelligent vending, which includes a processor-based design and API for accessing machine peripherals.
In addition to optimizing hardware and configurable software, Jabil integrates user interface and control software, sensors and remaining components in a consolidated, connected platform. The ability to collect vast amounts of data comes from Jabil's installation of sensors that capture vending machine inventory, customer buying patterns and preferences, as well as key performance indicators regarding temperature and other major functionality. Sending and receiving real-time notifications via the cloud also provides operators with visibility into inventory levels to automate restocking as well as expedite repairs while reducing maintenance costs.
For more information visit https://www.jabil.com/
---

Vending Technology News | More News | Vending Newsletter sign up | Questions? Contact us | email press release
Also see: Software Companies | Technology Companies | Micro Markets | Cashless Vending | Distributors | Classified Ads | Routes for sale | Vending Companies USA | Home |
VENDING YELLOW PAGES DIRECTORIES:
Call us at 1-800-956-8363, POST YOUR COMPANY