Get More ROI From Your Vending Route, Crane Media2 Vending Machine
MEDIA2: Powerful Performance. Engaging Experience.
Digital Advertising, Remote Management, Custom Storefront, Healthy Solutions.
If you own vending machines, you know that increasing sales can sometimes be a complicated process. Thanks to Crane Merchandising Systems Media2 vending machine, vending owners can get more ROI from their vending routes.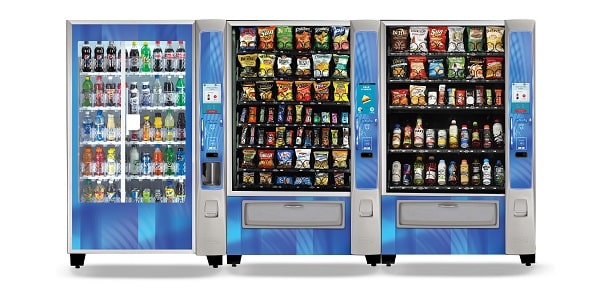 Media2 is a state-of-the-art vending machine that's created to generate more sales for vending machine owners thanks to the design of their vending machines and Crane's Media2 advertising platform that helps customers to make more product choices. 
40% Higher Sales Than Traditional Vending Machines  
When investing in a Crane Media2 vending machine, you will enjoy 40% higher sales than traditional cashless machines because this vending machine will advertise specific products at the point of sale, (first loop) and even while the customer is paying for their product so that no last–minute sales are missed. 
What's even better about Media2 vending machines is that you will be able to earn advertising revenue from the machine every month as well. 
Business owners invest in Crane's Media2 vending machine because every aspect of this machine was created with the sole purpose of generating as many sales as possible for its owner, unlike most traditional vending machines that have bland colors, no graphics or advertising.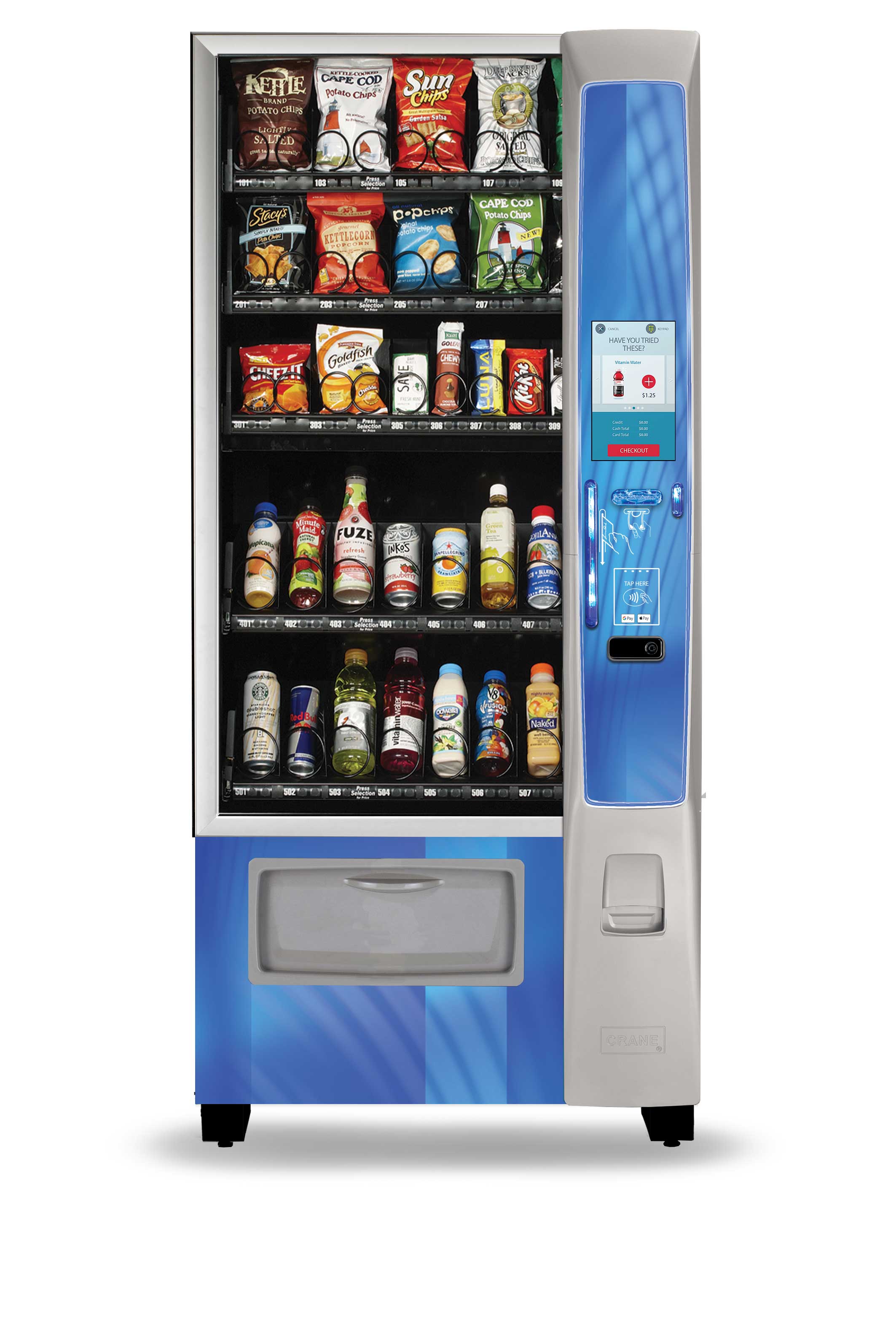 Media2 Is Easy For Owners To Manage 
Along with excellent sales and ROI, these machines are also easy to manage over the internet as well, so that you won't have to make constant service trips to your machines. You can take care of other tasks like price changes and adding new consumer content, right from the comfort of your home or office.  
The team at Crane Merchandising Systems also handles all software updates so that you won't have to worry about handling those updates yourself. Crane is also available with live technical support so that if you need assistance during normal business hours, you will always have someone available to answer your questions. 
Crane's Media2 vending machine that was designed for maximum profitability while also being easy owners to use and maintain. 
Never Miss Out On A Sale Again 
Besides all of the benefits that come from owning a Media2 vending machine, these machines also are a true cashless portal that gives customers multiple ways to pay including debit card, credit card, and their online payment option of choice so that you will never miss out on a sale again. 
Crane's software will also give business owners insight into how their machines are doing daily so that they can use the real–time data from Crane to grow their businesses and manage them more efficiently.
To learn more about Crane Merchandising Systems Media2 vending machine, visit their website at https://www.cranems.com/media2 , 1-800-621-7278.
---

 Vending Technology News | More News | Vending Newsletter sign up | Questions? Contact us | email press release
Also see: Software Companies | Technology Companies | Micro Markets | Cashless Vending Solutions | Distributors | Classified Ads | Routes for sale | Vending Companies USA | Home |
VENDING YELLOW PAGES DIRECTORIES:
Call us at 1-800-956-8363, POST YOUR COMPANY, GET NEW BUSINESS!