Byte Technology Adds Dynamic Pricing To Their Smart Fridges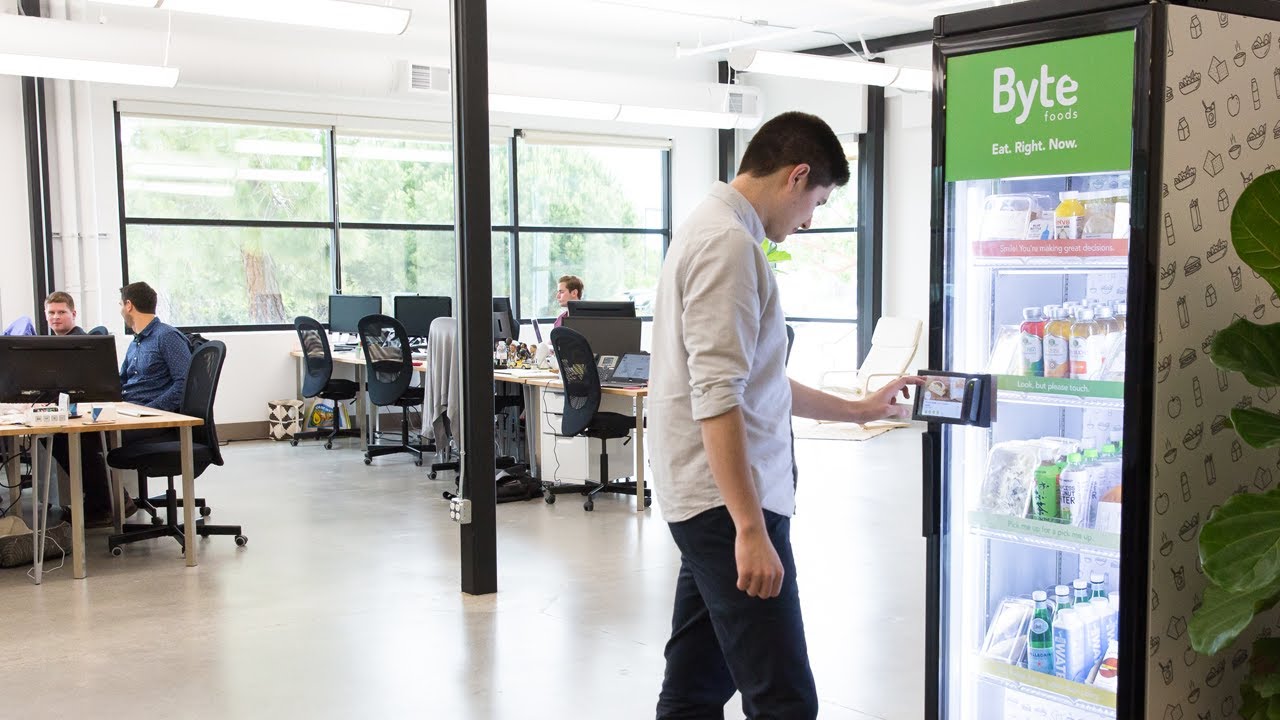 Byte Technology has been consistently improving its technology platform to make it easier for companies who use their smart fridges to add dynamic pricing, special offers, and incentives to attract more business. 
In 2020, the unattended retail industry is growing faster than ever before due to Covid-19 as consumers want to get the foods and beverages that they need with little to no human interaction. 
Along with using smart fridges more frequently, consumers also want to have the same convenience and flexibility that they have had in stores, including having the ability to take advantage of discounts, offers and incentives.  
Swipe, Grab, Go! 
Swipe – Swipe your credit card to open the door. Don't worry — you won't be charged unless you decide to take an item out of the kiosk!
Grab – Byte Technology is like your refrigerator at home. We think you should be able to pick up and look at your food before deciding to eat it.
Go – Found something you like? Just take it out of the kiosk and shut the door. Byte Technology's smart technology will know what you took and charge you accordingly.
How Does It Work? 
Using a combination of IoT and RFID technology, operators can have greater control over the inventory that they are selling from their smart fridges and reduce spoilage while offering consumers the specials that they are used at the same time. 
How? For example: let's say that a Byte Technology smart fridge has been stocked with fresh salads or sandwiches, when that inventory begins to reach its expiration date, the operator can easily create a 25% discount on any of the items in their fridge that are set to expire. 
Now having the ability to set expiration dates on items in the fridge that are about to expire, operators can also add special pricing on some foods for specific days of the week, like discounts on turkey sandwiches every Tuesday, or discounts on other drinks in the fridge that may be close to expiring. 
Covid-19 Has Changed The Food And Beverage Industry 
With fewer options for fast, convenient, food than ever before, companies are turning to smart fridges to supply food and beverages to their customers.  
The good news is that this technology makes it possible for consumers to always have access to fresh, convenient food or beverages when they want them without having to encounter spoilage.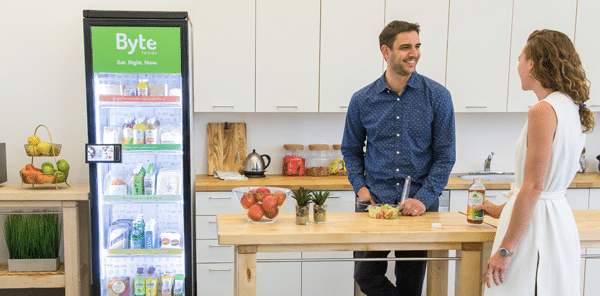 About Byte Technology
Sell food. Anytime. Anywhere. Byte Technology provides a simple way for operators to offer retail food onsite, making it available 24/7. Since its founding in 2012, Byte Technology has deployed kiosks across the US to a growing list of workplaces, hospitals, universities and hotels.
To learn more about Byte Technology, their dynamic pricing, or the other solutions that they can offer you, visit their website at https://bytetechnology.co/. 
By Jeff Adair, Editor
---

 Vending Technology News | More News | Vending Newsletter sign up | Questions? Contact us | SUBMIT PRESS RELEASE
Also see: Software Companies | Technology Companies | Micro Markets | Cashless Vending Solutions | Distributors | Classified Ads | Routes for sale | Vending Companies USA | VendLoco Lists | Home |
VENDING YELLOW PAGES DIRECTORIES:
Call us at 1-800-956-8363, POST YOUR COMPANY, GET NEW BUSINESS!