Byte Foods Changes Focus To Providing Self-Service Technology To Food Retailers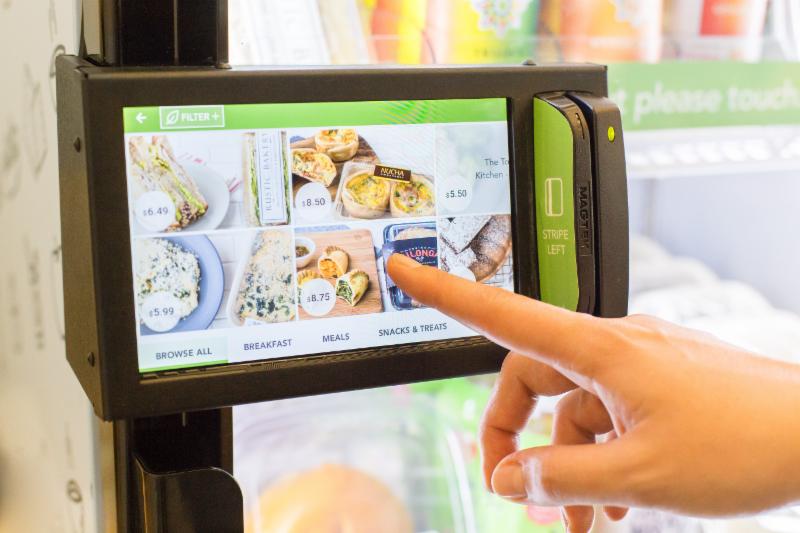 Byte Foods, a refreshment services company that developed its own technology to provide refrigerated glassfront merchandisers that allow customers to select product from the machine and pay with a payment card, has changed its name to Byte Technology to focus on providing its technology to food retailers.
"Byte Technology allows food retailers to sell products in locations they've never before had access to by using Byte's small footprint unattended storefronts," Lee Mokri, co-founder and vice president of sales and marketing, told Vending Technology News in an email.
"Byte's storefronts eliminate the expense of building out and staffing a store, paying rent, and dramatically reduces the marketing costs to remain top of mind with the consumer," he said. "Food retailers that have traditionally relied on pulling customers in, can now push products into customers' lives by embedding their brands where people already spend their time at work, at school, and elsewhere."
The glassfront merchandiser has an electronic screen at the top left displaying the menu, ingredients and the price for each item. Customers open the machine door by swiping their credit, debit or prepaid card.
Each item in the machine has an RFID tag embedded in its packaging that automatically charges the card once the customer removes the item from the refrigerator. Sensors automatically scan the inventory when the door closes and activate the charge for the purchase.
The machine has an inventory management system that allows the company to monitor the machines' inventories remotely in real time.
For more information visit https://bytefoods.co/
---

Vending Technology News | More News | Vending Newsletter sign up | Questions? Contact us | email press release
Also see: Software Companies | Technology Companies | Micro Markets | Cashless Vending | Distributors | Classified Ads | Routes for sale | Vending Companies USA | Home |
VENDING YELLOW PAGES DIRECTORIES:
Call us at 1-800-956-8363, POST YOUR COMPANY
---