Bodega Renames Itself Stockwell, Will Offer New App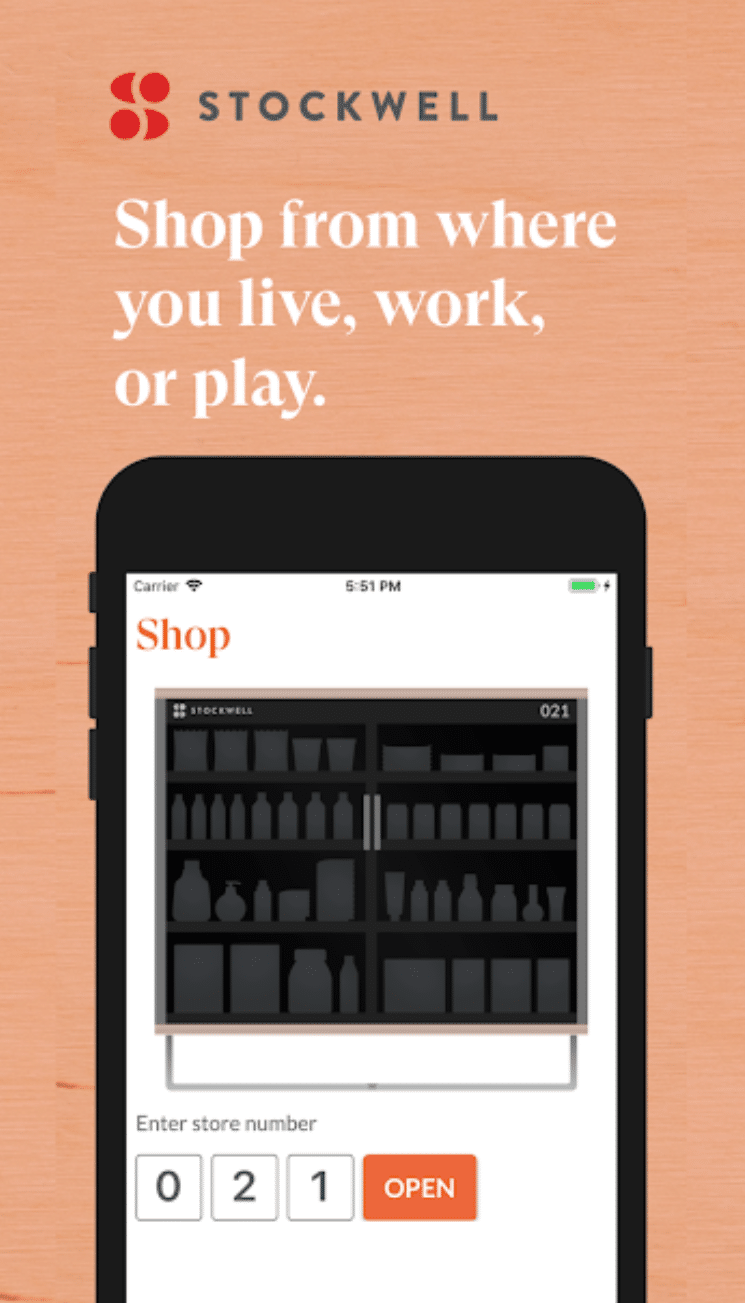 Bodega, a self-serve convenience machine that will allow shoppers to access and pay for products using smartphones, has changed its name to Stockwell and will be introducing a new payment app, company partner Paul McDonald announced on a blog. The machine was introduced at the NAMA show in April.
Bodega generated a lot of media notice last fall when it began testing its machines and was accused of being culturally insensitive because of its name.
The original name, McDonald said, was intended as a homage to the local corner store and the people who run it. After reviewing feedback, the company decided the name "Stockwell" better expresses its mission and its unique offering – a store open 24 hours offering everyday essentials.
The app allows customers to unlock the machine. Once they select products, cameras powered with computer vision register what they've picked up and activate a credit card transaction.
The company, which has received funding from executives at Google, Facebook, Twitter and Dropbox, plans to operate the machines itself as opposed to selling them to other vending operators.
The new app will be available on the App Store and on Google Play.
For more information visit https://www.bodega.ai
---

Vending Technology News | More News | Vending Newsletter sign up | Questions? Contact us | email press release
Also see: Software Companies | Technology Companies | Micro Markets | Cashless Vending | Distributors | Classified Ads | Home |
VENDING YELLOW PAGES DIRECTORIES:
Call us at 1-800-956-8363, POST YOUR COMPANYWorldline-ValinaWorldline