Avanti Markets Teams With New Age Pavilions On Solution For High-Theft Environments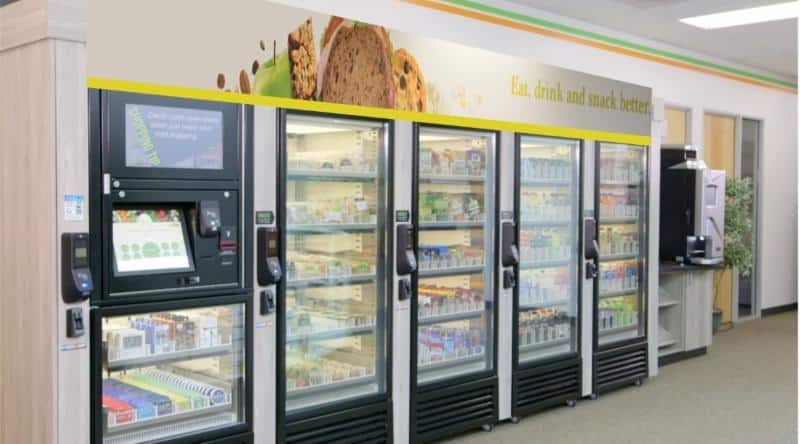 Avanti Markets, a micro market provider, is launching a line of secure, unattended, self-service retail markets through an exclusive agreement with New Age Pavilions LLC, a provider of unattended retail technology.
"The Smart N Go secured and intelligent micro market solutions address the demand for secure, unattended, self-service refreshments in public and highly-transient locations where micro markets are not appropriate due to concerns about theft, but the operator wants to give their customer a much more expanded offering than traditional vending," said Jim Brinton, CEO of Avanti Markets. "The need for calorie and nutritional disclosure is no longer required since the customer can read labeling before making a purchase."
Until now, for security concerns, traditional vending machines or attended retail have been the primary refreshment option for public and semi-public environments like universities, airports, train stations, medical centers, stadiums, arenas, shared office space and hotels. With Smart N Go, a broader array of products can be offered and are secured  behind locked doors that are opened only through payment preauthorization with credit/debit card, fingerprint, mobile pay, or member card.
Once a known customer has been validated or available credit has been verified, consumers in public locations can enjoy all the benefits of a self-service micro market: extensive product selection, 24/7 convenience, cutting-edge technology, and secure, easy shopping.
Smart N Go will feature two main product lines: 1) the SNG200, an intelligent micro market solution that captures consumer product selections real-time as items are removed from each display unit, and 2) the SNG100, an enhanced security micro market solution that works just like a traditional micro market — where customers scan item bar codes — accessing the products from behind a locked door.
Both solutions are modular and can be configured to fit most spaces with access to electricity. The Smart N Go micro markets can be configured as a compact single, stand-alone unit or a combination of beverage coolers, refrigerators, freezers and even fresh coffee to provide a full micro market solution.
Smart N Go will be led by Joel Berman, who joins Avanti Markets as president of the Smart N Go division. He created Seattle's first healthy vending machine business, Snack Daddy Vending, in 2007.
For more information visit https://avantimarkets.com/
---

Vending Technology News | More News | Vending Newsletter sign up | Questions? Contact us | email press release
Also see: Software Companies | Technology Companies | Micro Markets | Cashless Vending | Distributors | Classified Ads | Home |
VENDING YELLOW PAGES DIRECTORIES:
Call us at 1-800-956-8363, POST YOUR COMPANY