Arizona Independent Pioneers Digital Advertising Screens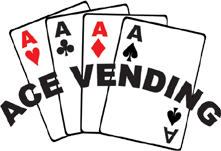 Ace Vending, a Tempe, Arizona-based independent vending operation that has established a reputation for pioneering technology, has been among the first operations to deploy digital advertising screens. This initiative follows the company's pioneering use of cashless readers, DEX handhelds, pre-kitting, automated warehouse management and micro markets.
The company has offered the digital screens on its Crane "Media" machines for the two years the program has been available, said Matt Pierce, Ace Vending's vending operations manager. The company is now extending the digital advertising to machines retrofitted with the recently released Crane Navigator Touch retrofit screens.
Ace Vending has about 200 Crane "Media" machines that have the touchscreens built in, including snack machines and glassfront beverage machines. This represents about 10 percent of all the company's machines.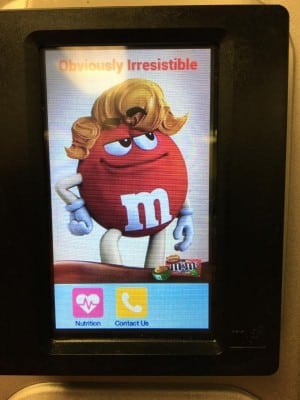 The LED screens allow vend product manufacturers to display calorie information and machine use instructions in addition to running digital advertisements about products in the machines.
Crane Connectivity Solutions (CCS) sends the advertisements wirelessly to the machines. Ace Vending does not have to do anything to enable the advertisements. CCS to date has provided advertisements from Lipton, Kellogg and Mars.
According to USConnect, a national network of independent foodservice companies, the screens at present can run three static digital ads per quarter – a total of nine different advertisers.
The content is similar to consumer advertising for the products, Pierce said. He believes it will be possible to carry information on discounts and combination offers.
The operator can customize some of the content that appears on the screens, Pierce noted.
"If we have a customer that wants to have their logo appear on it, we can upload that, or Crane can help us with it," he said.
"We've been able to generate some ad revenue, which is nice, helping to offset some of the costs," he said. "It can definitely start to make an impact." The company has not yet determined what impact the ads have had on product sales.
"The customers are always excited when they see newer technology and capabilities within the machine," Pierce said. "Any time we go into an account with a touchscreen, it's always positive feedback."
"Any time the customer can interact with the product in the machine more is beneficial," he said.
He believes the screens have helped the company win business. "This is definitely a flashier piece of equipment," he said.
Ace Vending will continue to add Media machines as the company expands.
The Crane digital screens were the company's first digital screens. The company has been involved in various Crane beta tests.
The new Media2 screens from Crane will allow full motion video on a larger screen.
For more information visit Crane Merchandising Systems at: http://www.cranems.com/
For more information visit Ace Vending AZ at: http://acevending.net/
---

Vending Technology News | More News | Vending Newsletter sign up | Questions? Contact us | email press release |
Also see: Software Companies | Technology Companies | Micro Markets | Cashless Vending | Distributors | Classified Ads | Home |
VENDING YELLOW PAGES DIRECTORIES:
Call us at 1-800-956-8363 to POST YOUR COMPANY, or QUESTIONS?