Airlift Introduces iPad-based Micro Market Kiosk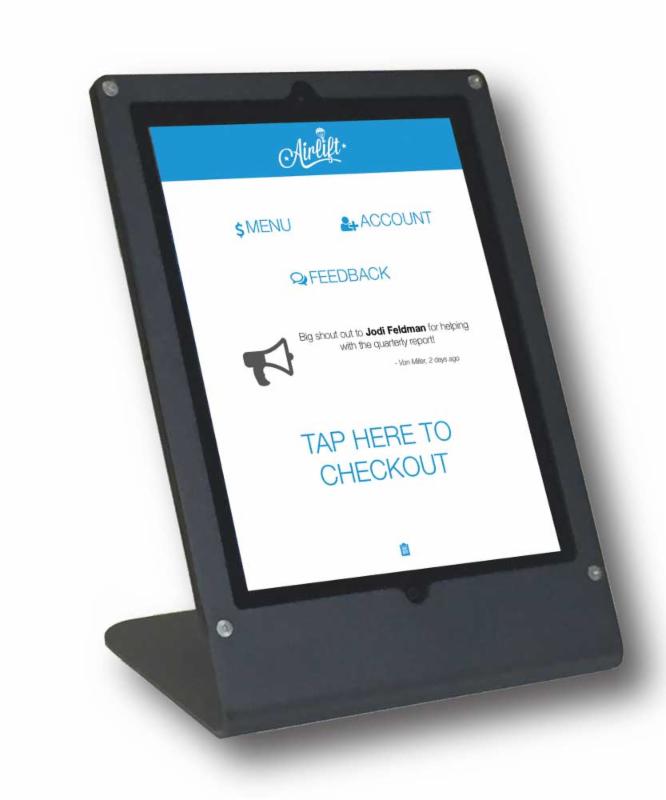 Airlift, founded in 2014 in Bellevue, Wash., has introduced its iPad micro market kiosk. The kiosk consists of an iPad, stand and management software. Airlift also offers shelving and refrigeration, but the operator can source these components on their own.
The iPad uses a cellular connection (primary) and wi-fi (backup) connection. The iPad configuration gives Airlift the ability to control when updates are pushed out remotely, perform remote monitoring, and prevent customers from using anything but the Airlift app.
"Our experience is with technology and software, but we've become innovative vending operators, too," said Minda Brusse, Airlift cofounder.
"We operate directly about a dozen local micro markets to gain valuable feedback and insight. We unlocked the micro market opportunity with professional offices at sizes from 60 to 200, but there's really no upper end on the scale.
Operators across the country can replicate what we've done to expand their business."
Airlift serves companies and employees with features extending into rewards and recognition, fresh food programs, feedback channels, and office-friendly branding. Recognizing that HR managers will invest in employee engagement tools and programs, Airlift continues to expand on what micro markets can deliver.
Founder and CEO Sandeep Phadke held senior roles at Microsoft and Amazon before founding Airlift. Co-founder Minda Brusse began her career at Accenture as a high-tech industry consultant before becoming involved with a series of start-up tech companies. She brings experience in retail management, program management, and software product
development.
Connect with Airlift at their website at http://www.viaairlift.com or by email at hello@viaairlift.com.
---

Vending Technology News | More News | Vending Newsletter sign up | Questions? Contact us | email press release
Also see: Software Companies | Technology Companies | Micro Markets | Cashless Vending | Distributors | Classified Ads | Home |
VENDING YELLOW PAGES DIRECTORIES:
Call us at 1-800-956-8363, POST YOUR COMPANY