Introducing A Dedicated PPE Vending Machine Amidst COVID-19 Pandemic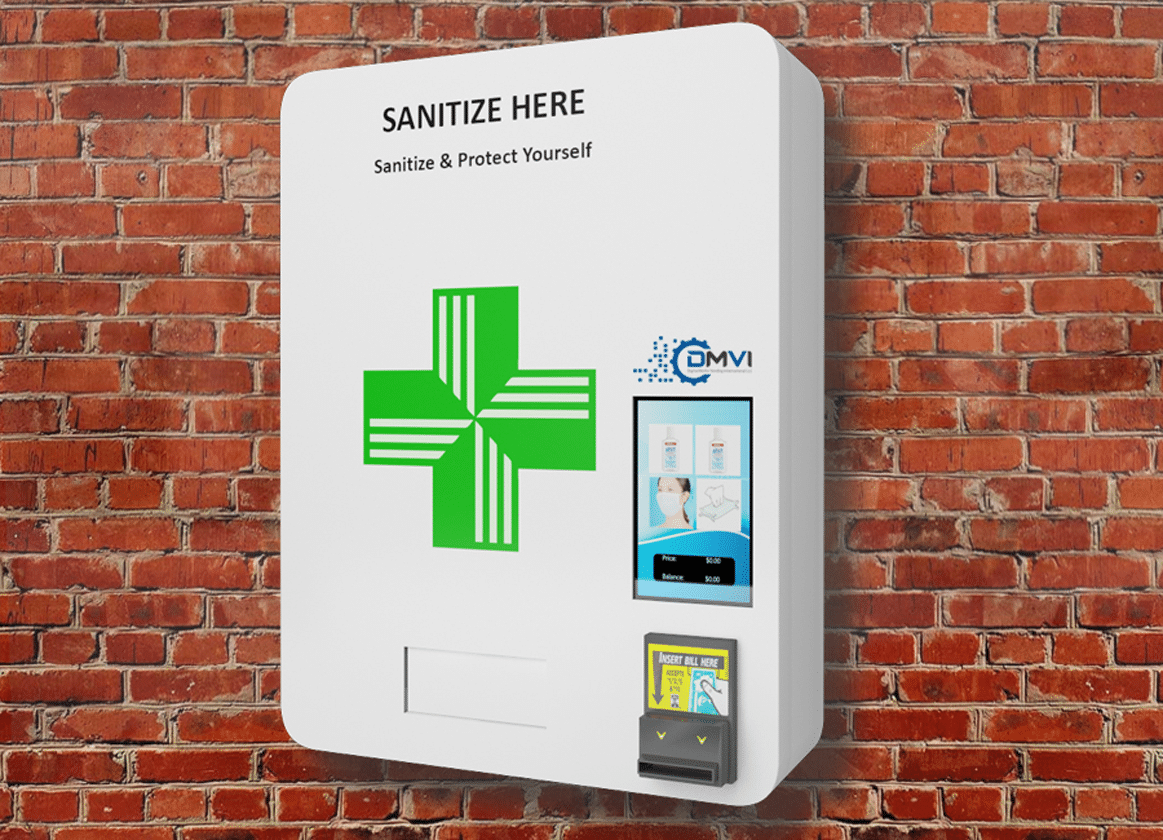 Digital Media Vending International LLC has introduced a PPE vending machine that dispenses travel-size hygiene essentials, including hand sanitizers and masks, to ensure the hygiene protection of your employees, customers, and guests. 
In March, the World Health Organization declared the novel coronavirus a pandemic, and since then, the potentially deadly virus has spread to almost every country in the world. Because of the highly infectious nature of the virus, businesses have been taking protective measures to deter the spread of the disease, while medical facilities have been working to detect, isolate, and treat the infection. 
Employees are being advised to practice good personal and respiratory hygiene to keep themselves safe from the novel Coronavirus. 
According to health experts, almost 80 percent of the world's diseases are spread through touch and proximity, which means the chances of getting the virus from the workplace or public spaces are very high. This is why DMVI is attempting to cultivate a safer environment with PPE vending machines. 
Digital Media Vending International (DMVI) has been designing and manufacturing vending machines for over 11 years. With a mission to develop innovative vending solutions for non-traditional products. Considering the health crisis caused by COVID-19, DMVI has revived a 6-year-old design to create a modern and space-efficient solution, named the Sanitation Station.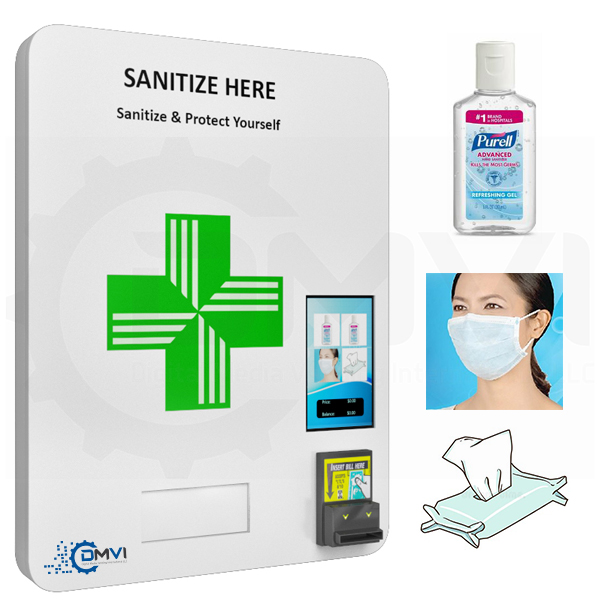 With a PPE vending machine, businesses can take the lead in preventing the spread of sickness. Not only does the 5-in-1 wall-mounted vending machine dispense travel-size hand sanitizers, but it can also be adjusted to dispense other PPE like face masks, anti–bacterial wipes, and nitrile hand gloves. 
This makes it easier for employees to pick their choice of sanitation products and take measures to get rid of the germs that may have come into contact with them during the day. 
The Sanitation Station is easy to install and even easier to use. With its discreet and modern design, the sanitizer vending machines does not look out of place or require much wall space, just 2ft². This makes it ideal for placing in offices that do not have a lot of space. 
The cabinet is made from scratch-resistant powder-coated hard wearing steel to ensure the durability of the Sanitation Station. It comes with five adjustable trays that can be stocked with the travel-size sanitary products of your choice. 
The vending machine comes with a 7-inch touchscreen that can help you check the inventory status with the touch of a button. It comes with a high–quality Cam locking system which ensures that only the authorized persons have access to its inventory. 
Because of its compact size and weight, the vending machine can be placed almost anywhere with ease, so even people who use wheelchairs can have easy access to it when the screen is no higher than 48-inches. 
Businesses can install it near the entrances, in lobbies, waiting rooms, and restrooms so that their customers, employees, and guests will remember to take the necessary measure when they come inside.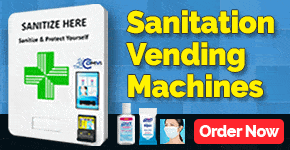 With the sanitation station, businesses will be able to keep their workforce protected from Coronavirus as well as other pathogens. Not only does this level of care will reduce absenteeism rate among your employees, but it will also raise the customer service and company image. 
This sanitation dispenser is versatile and valuable for any location.
If you want to know more about DMVI's Sanitation Station, call 1–800-490-1108 or send an email to contact@digitalmediavending.com.  Visit https://www.digitalmediavending.com/hand-sanitizer-vending-machine/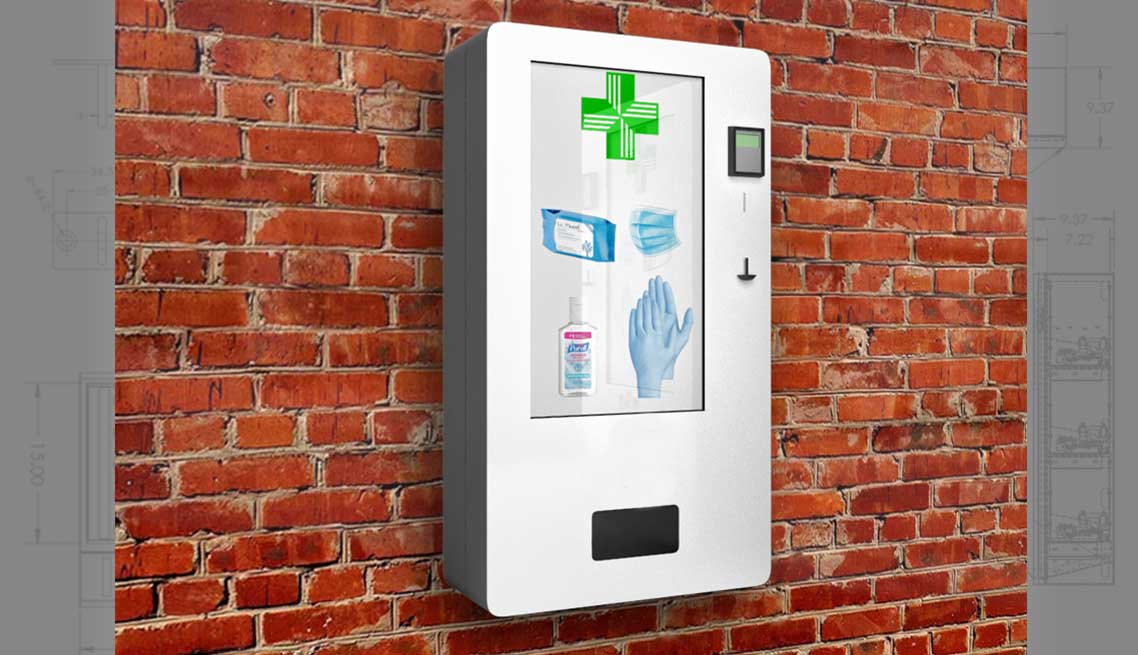 ---

 Vending Technology News | More News | Vending Newsletter sign up | Questions? Contact us | email press release
Also see: Software Companies,  Technology Companies, Micro Markets, Cashless Vending,  Distributors, Classified Ads, Routes for sale, Vending Companies USA,  VendLoco Lists, Home
VENDING YELLOW PAGES DIRECTORIES:
Call us at 1-800-956-8363, POST YOUR COMPANY, GET NEW BUSINESS!