Bitcoin ATM's: What Impact Are They Having On The Unbanked Sectors?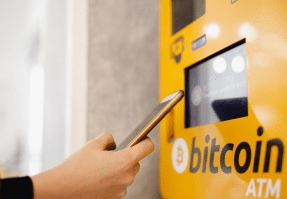 In 2020, more people than ever before are getting started with cryptocurrency, especially Bitcoin, because, there are over 8,000 Bitcoin ATMs around the world and this has made it easy for people to be a part of the cryptocurrency market. 
Bitcoin ATM's haven't just made it easier for people to get started with cryptocurrency, they've also had a huge impact on the unbanked and underbanked sectors of the financial markets as well. How? Consumers who don't have bank accounts but still want to invest in cryptocurrency can convert their cash to crypto thanks to Bitcoin ATM's. 
Filling A Gap 
Anyone who wanted to invest in Bitcoin a few years ago had to have a bank account if they wanted to purchase Bitcoin. This was a major problem for the Bitcoin industry because people who didn't have bank accounts could not participate in the Bitcoin market. 
Thanks to Bitcoin ATM's, the barrier to entry that was once common to investing in Bitcoins is gone. Anyone who has cash can go to a Bitcoin ATM, pay for Bitcoin with cash, then they will receive a receipt (paper wallet) that contains a QR code or private key that they can use to transfer their Bitcoin to a digital wallet. 
The cash to crypto market is huge right now since most people regard cash as being essentially 'worthless' due to the Federal Government's nonstop money printing.  
Bitcoin offers a safe alternative currency that people can invest in as a hedge against inflation and also a backstop currency that they can rely on as the dollar continues to decline in value. 
What's Next For Bitcoin ATM's? 
In 2019, the Bitcoin ATM market grew by close to 55% as more than 2,200 new ATMs were placed worldwide. What's shocking is that during the first five months of 2020, an additional 2,000+ Bitcoin ATM's have been placed worldwide and this number is only expected to continue growing once we reach the end of 2020. 
As of August 2020, the United States is still the leader in Bitcoin ATMs with about 75% of the global market but this is changing as both Europe and Canada are quickly catching up, as Bitcoin is becoming as popular abroad, as it is in the USA. 
In the coming years, we can expect to see bitcoin ATM technology continue to advance and get even easier to use as more people, including the unbanked and underbanked, invest in Bitcoin so that they can be a part of the Cryptocurrency 'revolution'. 
By Jeremy Raglin, Editor-Content Writer
---

 Vending Technology News | More News | Vending Newsletter sign up | Questions? Contact us | SUBMIT PRESS RELEASE
Also see: Software Companies | Technology Companies | Micro Markets | Cashless Vending Solutions | Distributors | Classified Ads | Routes for sale | Vending Companies USA | VendLoco Lists | Home |
VENDING YELLOW PAGES DIRECTORIES:
Call us at 1-800-956-8363, POST YOUR COMPANY, GET NEW BUSINESS!