FREE InfoPak - Coin-Op Repair Solutions - Click here!
The Technical and Informational Monthly for the Coin-Operated Entertainment Industry
STAR TECH JOURNAL has been reporting the technical side of coin-operated games since 1979 when electronics first entered the arcades (remember TTL and flip-flops?).
STAR*TECH Journal - Your Coin-Op Games Resource Center!Over 30 Years of Monthly Journals, Service Info & Downloads, Huge Keyword Searchable Symptom/Solution Database
Tech Reports and Online Operator Discussion Forum
Join Us Now!
http://www.startechjournal.com

STAR TECH JOURNAL publishes monthly technical journals, back issues, service manuals and tech reports. Most are available from this site via download (direct to your computer),
CD-ROM or hard copy.
WWW.VENDINGCONCEPTS.NET - Contact us at 1-817-451-8363, lou@vendingconcepts.net.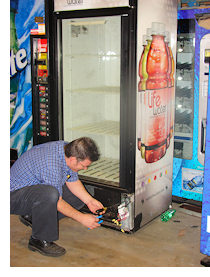 Vending Concepts staffs a number of professional service technicians both in our facility and also mobile in the field (Dallas-Fort Worth). We repair all
kinds of vending machines and refrigeration issues too. We have service techs available to help you to determine what is wrong with your machine. If the part is modular you can bring it in to us and pick up a new one.
We offer advanced replacement on most bill acceptors and coin mechs as well as a number of common control boards.
Many businesses that have vending machines of their own such as laundry mats, motels, car washes, etc. need someone to fix their machines when they go down. We are similar to a plumbing company in that regard whereby you can call us and we can dispatch a service tech to your location...depending on what zone you're in the cost of an onsite visit will vary but normally ranges from $90.00 to $150.00 for the 1st half hour + parts. After the first half hour the cost is constant in 15 minute intervals costing $15.00 each interval. You can save some money by bringing in the unit to our Fort Worth Facility. Refrigeration Service calls are handled differently so please call for details.
Contact us at 1-817-451-8363, lou@vendingconcepts.net.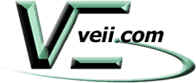 Vendors Exchange Offers Vending Machine Parts: Fastest, Most Accurate Delivery! Call 1-800-321-2311 You want it, you got it: nearly every vending part in your machines is in stock and delivered with the fastest response time in the industry. 94% of Vendors Exchange International parts orders ship complete the very first time, minimizing downtime so your vending machines make you more money. You'll appreciate our new 185,000 square foot facility and its extensive supply of parts from the top manufacturers around the world and expanded service center! Visit Website at: www.veii.com
VENDORS REPAIR Service Inc - Sells and repairs coin changers, bill acceptors and PCB Boards from Mars Electronics, MEI, Conlux, Maka, Coinco, Ardac, National Vendors, Automatic Products, Debitek and others.
Phone: 1-800-248-1712
Visit our Website at: www.vendorsrepair.com
Email: sales@vendorsrepair.com
Search for Vending Machine Repair companies in United States:
Vending Machine Service Operators- USA

Click on the following links for more vending equipment suppliers listings:
Changer Machines
Coin Counters,Sorters
Coin Mechanisms,Currency
Electrical Parts
Keys, Locks, Security
Parts, Vending Repair Supplies
Money Handling Equipment
****Click here for MORE Repair Service Companies
Software for Vending Businesses
Vending Business Supplies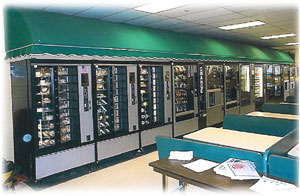 Considering vending machines for your
place of business? Click on the following links to
find a vending service supplier in your area for FREE!
Vending Machine Service Companies - USA
Vending Machine Service Companies - CANADA
Vending Machine Service Operators - International
OFFICE COFFEE SERVICE OPERATORS - USA