Vagabond Opens Registration for 2019 User Conference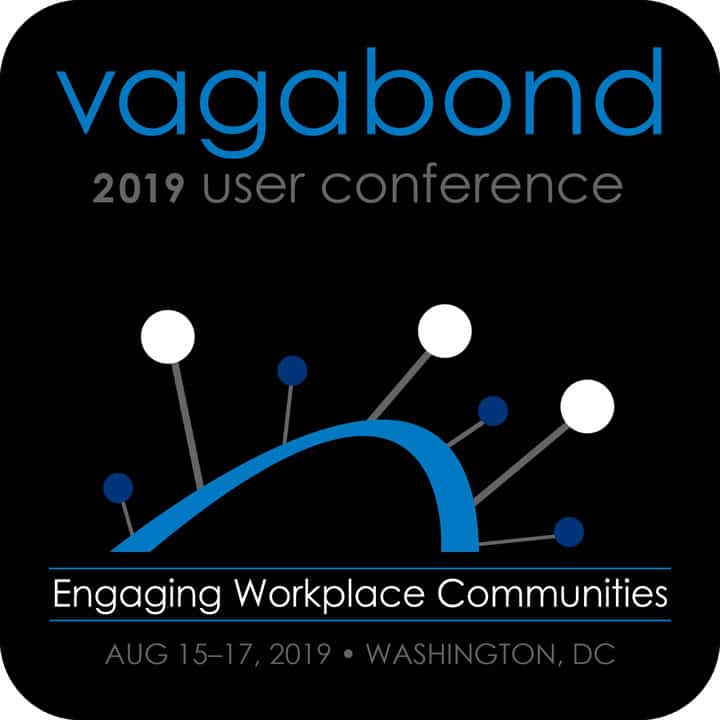 Washington DC, January  3rd, 2019 – Vagabond announced their 2nd annual User Conference is open for registration. The conference, following a successful inaugural 2018 edition, will be held in Washington DC, on August 15-17, 2019. This year's theme, "Engaging Workplace Communities", aligns with the convenience industry's emphasis on locally delivering broader services to current clients.  
"We're excited to convene again in the nation's capital and spend time with our members. The user conference will provide advanced in-depth training on our systems and showcase real world applications of our vīv technology to members not already familiar with it. Just as impactful and lauded by last year attendees, the conference also provides a forum for members to learn from each other," commented Vagabond COO, Bonnie Trush. "Beyond traditional vending, our members are expanding into OCS, markets, meal order ahead, food delivery and breakroom/office supplies. The conference offers all the tools attendees need to go home, expand their offerings and significantly increase their revenues and bottom lines."  
The 2019 Conference Program listing all the sessions will be announced next month and like last year, the team at Vagabond plans to have something for everyone. Returning attendees will build on what they learned during the 2018 User Conference: The Local Commerce Revolution, in "sophomore" sessions and new attendees will participate in foundational "core" sessions. Vagabond will continue with the conference's university-modeled theme and offer interesting elective sessions. Like last year, the conference will be accessible for blind operators. New this year: several key sessions will also be offered in Spanish.  
Last year's sessions covered inventory and asset management, scheduling routes based on data from telemetry, broadening business lines from traditional vending to convenience services like supplies, and using technology to more quickly grow the business. Vagabond is structuring this year's conference so attendees can dive deeper into the functions of their apps, providing members with additional tools for a quickly changing business landscape.  
All are invited. Vagabond offers its conference to members and non-members alike. "Sharing our knowledge and experience isn't something we're limiting to just Vagabond members. Of course, we'd love everyone to join our growing family," said Vagabond CRO, Juan Jorquera. "Membership has its benefits, as they say. We know that attendees will benefit from this year's conference and we've seen how Vagabond members continue to benefit from our team's experience and from all our platforms' tools. We hope many attend."  
The conference website is live and early bird registration is open until March 31, 2019. The site is updated regularly; the Vagabond Conference Team recommends checking back often. https://vgbnd.co/2019userconference. 
About Vagabond:  Vagabond (vgbnd.co) makes technology that enables commerce in workplace communities. Its operations, communications and payments technologies serve the convenience services industry — businesses that provide vending, food service and related provisions to the American workforce. Operators use Vagabond's ERP platform for inventory management, product merchandising, service scheduling, truck routing, and financial reconciliation. Vagabond's IoT network delivers real-time business intelligence to operating teams in the field so they can maximize operating profits. Vagabond's payments application, called vīv, enables mobile pay at vending machines and convenience markets; order-ahead and delivery at cafeterias and restaurants; and the ordering and fulfillment of office, breakroom and janitorial supplies in the workplace. This comprehensive commerce platform allows Vagabond to provide data-driven services to consumer packaged goods companies enabling promotion of particular products to individuals in real-time depending on their buying habits. Vagabond's comprehensive ERP, IoT and FinTech platform powers the convenience services industry by maximizing sales through merchandising, minimizing cost through operational efficiency and establishing new revenue streams for operators.
---

Home | Vending Technology News | More News | Vending Newsletter sign up | Questions? Contact us | email press release
Call us at 1-800-956-8363 or POST YOUR COMPANY