Taiwan Vending Machine Companies, Taiwan Vending Machines & Product Suppliers
TAIWAN VENDING MACHINE SUPPLY COMPANIES! These vending machines suppliers may offer Vending Machines: Snack, Soda, Combo, Gumball, Food, Frozen, Healthy vending machines, Micro Markets, Coin-Op Amusement Games, repair services and more! Please contact these vending machine operators directly for more information about their vending services.
Also see: International Vending Companies,
POST YOUR COMPANY-GET NEW BUSINESS!
Company / Website
TAIWAN Vending Machine Companies in Taiwan
Photo
Contact info
Alona -Automatic Vending Machines, Kim Woo Enterprise Co., Ltd. was established in 1977, is a professional manufacturer of vending machines in Taiwan, Taiwan's leading brand in the industry first. Chang Hua. Taiwan, R.O.C.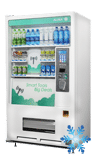 F16-Lock – We are a professional manufacturer of security locks, in business for 40 years! Taiwan.
JIUH DONG CO., LTD – Automatic vending machines & parts, banking equipment, office & domestic machineries & equipment, automatic counting machine. Taipei, Taiwan
tel: 886-2-23933949
fax: 886-2-23120149
Kyly Enterprise – Automatic vending machines, no charge. The company was founded in AD 1987, is a research and development, design, manufacture practical vending machine professional company, with 25 years of design and manufacturing experience, products in addition to marketing the whole of Taiwan, and export many countries the world, and accept multi-national customers OEM, ODM orders, product quality has reached world standards. Shu Lin City, Taipei Hsien, Taiwan.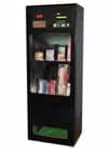 tel: 886-2-26763815
fax: 886-2-86882473
TAI Electrical Products Inc – Ping Chang, Taiwan
tel: 886-3-4203622
fax: 886-3-4200487
Wu Mar Harng Enterprise Co., Ltd. Automatic Vending, Cranes, video and more! PAOKAI Electronic Has Two Main Product Lines:
GAMING MACHINES: VIDEO SLOT PCB, LINKED PROGRESSIVE JACKPOT, METAL SLOT CABINETS,WOODEN CABINETS, VIDEO SLOT MACHINES.
AMUSEMENT MACHINES:
CRANE MACHINES, GIFT REDEMPTION MACHINES, BASKETBALL MACHINES, SOCCER TABLE, SKILL REDEMPTION GAMES, VIDEO REDEMPTION GAMES, PINBALL MACHINE, COIN CHANGER Hsiaokang, Kaohsiung, Taiwan.

tel: 886-7-8718855
fax: 886-7-8718535
Also see: Healthy Vending Machines, Water Equipment, Supplies, Vending Companies USA, Office Coffee Services, Locators, Micro Markets, Distributors, Classified Ads, Food & Drink Brokers, Technology, Routes for sale, Trade Shows, News, Home,
POST YOUR COMPANY-Get New Business!