Charities for vending, vending charities, vending labels for charity sponsorships
Listed below are charities that are welcome to the idea of vending sponsorship and donations. Please contact the charities directly for more information about their Vending Machine Charity Programs and Sponsorships.
Also see: Vending Machine Locators, Vending Companies USA,
Click here to post an ad only $25 per month!
Company / Website
Vending Charity Services Description
Photo/Logo
Contact Info
American Association For Lost Children, Inc. (AAFLC) is an awesome and unique charity that finds and rescues missing children. Vending donations have enabled AAFLC to rescue numerous missing children. AAFLC provides vendors everything needed for a successful vending business. Voted #1 Charity Vending Program, we require only $1.00 donation per sticker per month. www.aaflc.org
.

American Foundation for Disabled Children, Inc. We are a National Charity assisting challenged children,for over 15 years. We work closely with our vendors and provide everything they need to succeed.

CANCER FUND OF AMERICA, INC
,
 Serving the cancer family for over 28 years, 
maintaining from 40 to 50 tractor trailers load of over 100 new products for patients via families, hospice and other non-profit health agencies nationwide.  
We provide vending machine labels to vendors helping raise funds for our programs.
1-800-578-5284
 James Reynolds, Pres.
Visit our website at:
www.cfoa.org
.
Candy for a Cause™ Pink Ribbon Program 
is the fastest growing charity vending program. Make money while making a difference with laminated corrugated or clear plastic mint, lollipop, or bulk candy displays. We also carry matching labels for bulk machines, all with protected territories.
Candyforacause.org
Phone: 716-873-7003
Family Life International, Inc., a national 501(c)3 non-profit, with its Hugs Not Drugs® and Grandparents Against Drugs projects, seeks to end the demand for drugs by early childhood education. Our Vending Outreach Program is excellent. See our Vending Times ad. Visit our website. Obtain a FREE vending start-up package!
Teen Challenge is funded by contributions. We have a vending label program! Please consider a donation to Teen Challenge. Your Generous Gift Will Help Turn Young Lives Around!

The National Children's Cancer Society provides emotional, financial and educational support to children with cancer, their families and survivors. Vending donations have helped us assist over 36,000 children with cancer by distributing more than $61 million in financial support. Join our successful program and help families battling childhood cancer.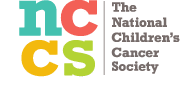 —
Also See: Signs, Vending Labels,Fulfillment Services, Shipping Services, Vending Business Supplies, Tickets, Vending Software, Vending Locators, Vending Service Companies USA, Classifieds,
Click here to post an ad only $25 per month!
—