Betson Enterprises Selected Amongst the "Best of the Best" by Andretti Indoor Karting & Games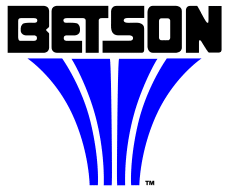 Carlstadt, New Jersey December 2016 – Betson Enterprises, A Division of H. Betti Industries, Inc. is pleased to announce it has been chosen by Andretti Indoor Karting & Games to provide family entertainment amusement equipment and related services for the development of their newest complex in Orlando, Florida.
The new complex boasts an impressive 150,000 square feet of total space and features the world's first indoor high speed karting track with multiple modular track designs, elevation changes and banked turns. Beyond the track will be a multitude of attractions including a 20,000 square foot state of the art game room, a laser tag arena, an elevated ropes course featuring the first curved zip line, professional racing simulators, 12 lanes of upscale boutique bowling and the thrilling interactive Dark Ride motion theater.

The game room design and layout will include a combination of over 120 industry leading video, redemption and prize games. New interactive titles, top earners and reengineered classics will all be part of the game room area line-up. A Victory Lane Redemption counter will host prizes ranging from toys, electronics, game systems, plush animals and bicycles. Each guest will receive a pit pass card to electronically store tickets. They can choose to redeem right away or save tickets for a later date.
"From the moment we started the bidding process to purchase amusement games for our Orlando location, the staff at Betson demonstrated great professionalism and unparalleled knowledge of the business including game selection and room layout. The recommendations were substantiated with verifiable data giving us the confidence to know we are purchasing the right combination of video and redemption games. The end result is Andretti Indoor Karting and Games will offer a high level game room experience for all age groups and skill levels." affirms Eddie Hamann, Managing Member for Andretti Indoor Karting and Games.
"At Betson we believe game room design is both an art and a science," added Dave Sexton, Director of FEC Development, Betson Enterprises. "The name Andretti is synonymous with innovation and technology. Our goal is to enhance the brand by delivering an unsurpassed customized game room journey to attract and entertain every Andretti customer. We are thankful for the opportunity and look forward to working with the Andretti team in the future."
About Betson Enterprises
Founded in 1934, Betson is today's leader in providing profitable solutions to the location-based entertainment industry. Our comprehensive product line includes amusement games, vending equipment, audio visual, parts, and billiards. Through our nationwide network of 14 offices, Betson offers client specific consultative solutions for the design, installation, service, and exporting of equipment.  We offer competitive interest rates for leasing and financing, as well as deferred payments through our private in-house lending company.   Betson has been the recipient of the American Amusement Manufacturer Association's "Distributor of the Year" award for the past 5 out of 6 years. Betson Enterprises is a division of H. Betti Industries, Inc. and is headquartered in Carlstadt, New Jersey.
For more information, please visit www.betson.com
Follow us on LinkedIn: https://www.linkedin.com/company/betson-enterprises
About Andretti Indoor Karting and Games
Andretti Indoor Karting and Games is headquartered in Roswell, Ga. and was established in 2001. Their locations feature high-speed super-karts, European-style tracks, a state of the art arcade, XD motion theater, racing simulators, ropes course and attractions such as cosmic rock wall, zip line, laser tag and bowling. Each location is also home to The Andretti Grill, a full bar/ restaurant capable of serving our 10,000+ square feet of event and meeting space.
For more information, please visit www.andrettikarting.com
---

| Home | Vending Technology News | More News | Vending Newsletter sign up | Questions? Contact us | email press release |
Also See: Amusement Games | Redemption | FEC |
VENDING YELLOW PAGES DIRECTORIES:
Call us at 1-800-956-8363 to POST YOUR COMPANY, or QUESTIONS?