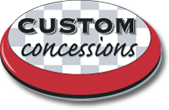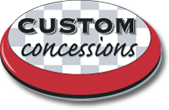 Custom Concessions
The leader and most reputable manufacturer of concession trailers in the industry!
Custom Concessions offers superior customer support before and after the sale. Nationwide warranty repair service and technical support are standard with all our concession trailers. And so is the three-year warranty on every mobile kitchen we sell.


Call: 1-800-910-8533
Visit our website to view a wide variety of concession equipment, concession trailers, concession kitchens: Concession Trailers email: sales@customconcessions.com
Carts Blanche, LLC
"VendaCarts" the Future of Automated Retail Sales

VendaCarts" is an innovatively smart and technologically driven Mobile Vending Store. The kiosks design integrates five industries under one roof; banking–ATM's and credit transactions, vending-automated, advertising-mobile billboards and digital signage, kiosk-mobility and technology- network and Wi-Fi enabled), creating up to 23 distinct revenue streams of income with operations being performed by a single person.VendaCarts business trailers move automated retail sales and promotions into a wider playing
field multiplying locations and profits exponentially.
The most technologically packaged mobile automated stores for retail sales globally.




Let Us Design Your Future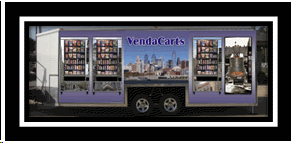 Visit website at www.CartsBlancheOnline.com, email an@cartsblancheonline.com



Call Office at: 251-786-5852- Financing Available - 2% Cash Discount !
Financing Available - 2% Cash Discount - 2 week Free Consultation!
ANNOUNCING - NEW "FUN TYPE" OF FRANCHISE ON 4 WHEELS: Ice Cream on 4 Wheels is a complete turn-key operation Ice Cream Service!!! We are able to accommodate any and all functions. School events,
art shows, no event too small or too large. No venue is ever an exception.
All necessary equipment is built right into the vehicle. We are completely self-sufficient including even a generator to keep everything cold. This allows us to go anywhere to provide
anyone with our delicious ice cream. Nothing is better that the wonder on the faces of kids and adults as you hand them the cup or cone filled with their favorite ice cream. It's made even better as there is no unloading, no mess, and the ease of using our own equipment.
CONCESSION TRUCK FRANCHISE TYPE OF BUSINESS OPPORTUNITY!

Part-time or Full-time, up to 6 figure income. Purchase the Complete package: Truck, machines, equipment, vendors, etc. Serves quality soft serve Eddy's ice cream. Exclusive territories, Financing available, easy to maintain. Private parties, fundraiser, 3 day shows, ice cream socials. No royalties, no commissions, one flat fee to get started in your new ice cream concession truck business!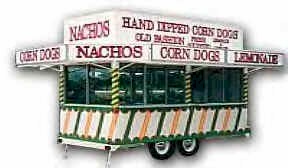 Supreme Products specializes in manufacturing Concession Trailers and Vending Carts for both food concession and merchandise vending applications.
Call: 254-799-4941 Today!
Visit our website at: www.SupremeProducts.com
Email: hughhood@supremeproducts.com

Click on the following links for more listings of more concession suppliers, traliers, carts and vending machine equipment suppliers:


Concession Equipment Suppliers, Concession Trailers


Coffee Carts, Coffee Vending
Concession Coffee Carts, Hot Dog Cart Suppliers
Food Service
Kiosks
Truck Equipment suppliers
Ice Cream Trucks


Vending Machine Equipment Suppliers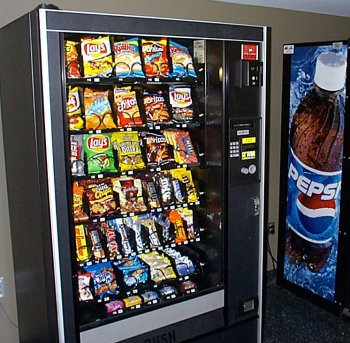 Looking for Vending companies to place vending machines in your business?
Click on the following links to find a vending service supplier in your area!
Vending Service Operators- USA
Vending Service Operators- CANADA
Vending Service Operators- INTERNATIONAL
OFFICE COFFEE SERVICE COMPANIES (OCS) - USA