Concession Trailers for sale, Concessions Suppliers, Mobile Concession Food Equipment For Sale

Below you will find CONCESSION EQUIPMENT & TRAILERS FOR SALE – CONCESSION SUPPLIERS OF NEW & USED CUSTOM CONCESSIONS, Concession Stands and Concession Equipment for sale and more! These Concession supply companies are listed alphabetically by company name. Please contact these concession companies listed below direct for more information.
Also see: Street Food Vending Carts, Food Trucks for sale, Ice Cream Trucks, Delivery Trucks & Vans,
Click here to post your company, only $25 per month!
Company / Website
Concession Trailers, Equipment, Stand Suppliers
Photo/Logo
Contact Info
Concession Nation
– New and Used Concession Trailers, concession equipment for sale.
Food Cart USA - We are celebrating our expansion to – California - bringing top quality and
best valued food trucks
to the west coast. Food Cart USA delivers anywhere in the continental United States. Catch The Wave! Call Tania today at 1-866-274-6935.
Hot Dogs Saved My Life – Called the Hot Dog Vendor's Bible, this book will breakdown the entire business to simple terms, from choosing the right carts and the best locations to satisfying government regulations and best industry practices. Included are trade secrets and how to get the most value out of every cost. Includes Ebook, and FREE Video Training!!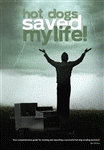 MIAMI TRAILER – CUSTOM FOOD TRUCKS & CONCESSION TRAILERS AND MORE.
.. MIAMI TRAILER FABRICATES THE BEST QUALITY OF MOBILE KITCHENS IN THE INDUSTRY!  MIAMI TRAILER OFFERS SUPERIOR CUSTOMER SERVICE AND MEETS ALL LOCAL HEALTH REQUIREMENTS.  WE STOCK NEW AND USED UNITS AS WELL AS CUSTOMIZE.  
WE SHIP NATIONWIDE!!
www.MiamiTrailer.com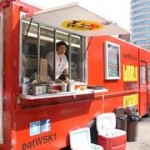 MyPopcornMachine.com
is the leading supplier of concession equipment and restaurant supplies such as popcorn machines, snow cone machines, and much more!