NEW Vegan KitKat
Vegan KitKat? Yes, please!  Snack food fans rejoiced recently when Nestle announced that they are releasing a new vegan KitKat that they are calling "KitKat V".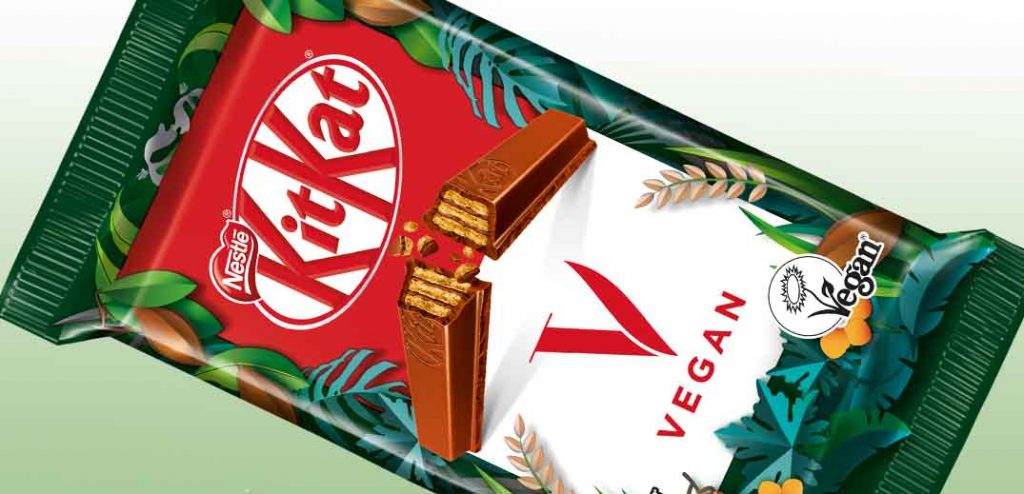 The new vegan candy bar will only contain plant-based ingredients so snack food fans who have been dreaming about eating KitKats again can have confidence that the vegan KitKat won't contain any man-made ingredients.
The KitKat Fans Have Been Asking For
In a recent interview, Alexander von Maillot, Nestle's head of confectionery said that the company knew it was finally time to release a vegan KitKat since fans have been asking for vegan KitKats for years.
Thankfully, the company has finally delivered, and the world has a vegan KitKat to look forward to that's going to have the same great taste as the original, but it will be made with vegan ingredients.
100% Sustainably Sourced Cocoa
Vegan versions of iconic candies aren't new by any means since Sour Patch Kids, Air Heads and Jolly Rancher have been releasing vegan versions of their candies for years.
Nestle is the first confectioner though to release a plant-based version of their famous candy bar, and other candy brands are sure to follow, as more people who enjoy chocolates also want to make sure that their chocolates are also organic.
When Will It Be Released?
KitKat fans will have to wait a little longer for the new vegan KitKat to hit a convenience store in their area, or a vending machine, because Nestle is going to release KitKat V first online then overseas.
To learn more about KitKat, visit the official website at https://www.hersheys.com/kitkat.