Poland Vending Machine Companies
POLAND Vending Machine Companies! Poland Vending Machine types: Candy, Coffee, Snack, Soda, Drinks, Food, Deli, Healthy vending machines, Micro Markets, Amusement Games and repair services & more! Please contact the polish vending suppliers direct for more information about their vending products, machines or services.
Also see: Vending in Belarus, Czech, Germany, Lithuania, Slovakia, Ukraine,
Also see: Vending Companies International,
POST YOUR COMPANY-Get New Business!
Company/ Website
POLAND Vending Machine Companies
Contact info
AMARO – Snack Machines, Gumball Machines and toy vending machines for sale. Contact Grzegorz Fornalczyk. Szczecin, Poland.
Dawpol is an experienced manufacturer of amusement power machines having office in Zory, Poland. Our main products include various power amusement devices, such as BOXER, HAMMER and KICKER. We also have a wide range of large KIDDIE RIDES and CARROUSELS, and many others. Contact Arkadiusz Rudnicki.
AutomatSpec. This is vending operator in Poland.
We have a few thousand of vending machines in Poland (coffee, drinks, snacks and bars).
Primulator – Based out of Warsawa Poland. Contact Johan
Rafago – Nescafe vending machines. Automaty zywnosciowe.
Vemat.pl – Vending machine equipment systems in Poland.
tel: +0 601 70 21 23
fax: +0 61 810 33 46
The Vending Business Forum has the character of a specialist B2B conference and is intended for professionals operating on the market of vending machines, the broadly understood vending market. The conference's participants include representatives of vending machine chain operators and firms supplying products. Warsawa, Poland.
IVM, Inc. began in 1991 as a company dedicated to maximizing their clients' income and handling their distribution through high level technology. Throughout the years, IVM has grown and succeeded by staying true to that original goal. IVM now handles all supply vending responsibilities for our customers throughout the United States and internationally.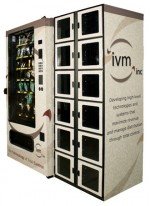 SALES: 800-676-8432
USA: 317-899-6787
Also see: Associations, Distributors, Manufacturers, Wholesale Snacks, Vending International, Locators, Suppliers Directory, Coffee Service Directory, Classified Ads, Routes for sale, Trade Shows, News, Technology, Micro Markets, Home
POST YOUR COMPANY-Get New Business!