Vend IT – Manage Your Routes More Effectively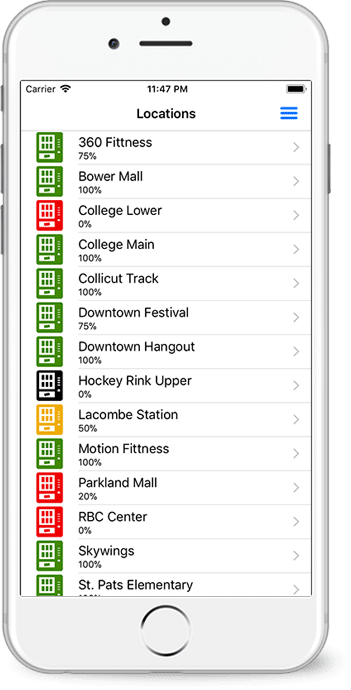 Are you searching for the best method for managing your vending routes? If so, you should consider using Vend IT; iPhone/iPad compatible software, that provides you with instant updates into your vending machine stock levels, maintenance issues, sales figures, and more.
Having the ability to quickly and efficiently see what's happening with your vending machines at a moment's notice is huge. You can take advantage of trends by selling more products that your customers want, while having confidence that your vending machines are running efficiently.
Vend IT also offers you a complete network overview, so you can know what's happening with your vending machine network. With this app, you will also have an early warning system that will alert you when your vending machines are out of stock, and you can use this app anywhere you have an internet connection.
Designed For The Vending Industry
Unlike some apps that 'also work well' for the vending industry, Vend IT is an app that was designed by Alberta's Western Database, Inc for the vending industry. This app is convenient and offers you one simple but effective solution for managing your vending machines while growing your business as well.
What's even more ideal about this app is that it's affordable and will fit within any vending business's budget because they don't charge a setup fee, and they charge just $5 per vending machine, per month.
Instant live access to all your vending machines. Showing stock levels, daily sales and product information.
Network Overview
Early Warnings
Hassle Free Management
Onsite Management
Cloud Product
Once you download this app and set it up, you're also going to benefit from being able to manage unlimited products while enjoying unlimited transactions as well.
To learn more about Vend IT, or to sign up for the app, visit their website at https://www.vend-it.net.