Three Square Offers Forearm Handles for Glass Door Merchandisers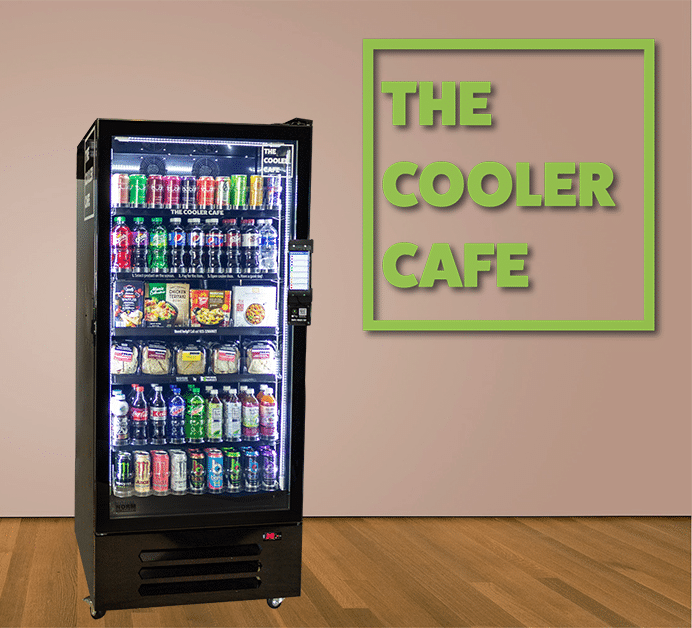 Glass door merchandiser forearm door handles, enable consumers to open glass door merchandisers without touching the cooler with their hands, and are available from Three Square Market. By using the forearm, rather than a hand, consumers are helping avoid the spread of viruses such as Covid-19.
The handles fit Three Square's compact 34-inch Cooler Café and other glass door merchandisers. The 34-inch wide Cooler Café enables micro market operators to move up to 560 items from a payment-enabled glass door merchandiser. According to Three Square, the cooler offers the convenience of café style options in a compact space while still following social distancing guidelines.
At the heart of the cooler are seven shelves which can each carry 56 different SKUs including candies, chocolates, salty snacks, fresh foods, and energy drinks and waters. The company claims anything a consumer could want or hope to order from an office café or vending machine can be in a Cooler Café, meaning fewer consumers will be turned away for lack of finding what they want.
Cooler Cafes come equipped with the ability to handle any payment option, enabling consumers to pay with debit or credit cards, Apple, or many other payment processors.
To learn more about the forearm handles or the Cooler Café, visit https://32market.com/.