Crane Introduces Enhanced Alert Management Feature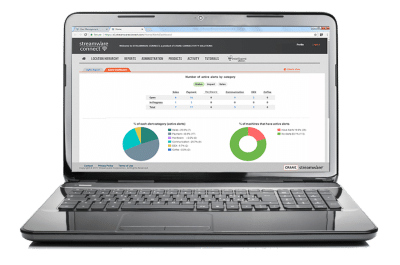 Crane Merchandising Systems has introduced an enhanced alert management feature within its cashless portal that gives customers greater insight into machine and device health.
Alerts provide cashless operators with near real-time information concerning the activity of their machines, delivering notifications of performance and sales issues. The portal alerts incorporate machine performance metrics that enable operators to focus on the most important issues in high utilization machines.
The portal now features an alert dashboard that gives operators a quick overview of network health and the ability to drill into specific performance areas such as sales, device communication, DEX, payment systems, hardware and coffee.
"This alert feature, which is free for Crane Cashless customers, allows operators to see what's going on with their machines, understand the history and status of the alert, and take the necessary actions to resolve issues," said Patrick Richards, product manager for Crane Connectivity Solutions. "This enhancement to our portal continues our commitment to providing more flexibility and choice to our cashless customers."
"This is a significant set of tools for operators, giving them the flexibility to manage their connected networks more efficiently," Richards said.
"Key to the resolution of many issues is the knowledge that a machine is not online and communicating, and this system provides that information simply and quickly."
For more information visit Crane Merchandising Systems website: http://cranems.com/
---