Avanti Intros Fresh, Local, Remote Consumer Ordering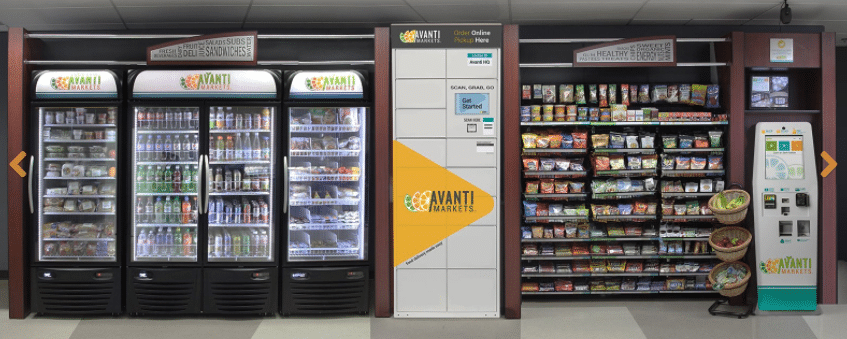 A new business opportunity which offers consumers a way to remotely advance order safe, fresh, local product delivered through secure lockers or other designated pickup areas is now available to vending and micro market operators. 
Avanti Markets' SimpliGet system allows operators to set menus and provide food delivery via a seamless shopping experience with other Avanti solutions.  The company also says the system enhances social distancing and contactless delivery. 
According to Avanti, consumers will be able to place their orders on the SimpliGet site using funds from their Avanti MarketCard accounts, with additional payment options being added in the coming months.  The company adds that consumers will not incur fees and tips typically associated with other food delivery applications. 
Avanti says consumers can expect freshly made options delivered during a set window, with contactless delivery to ensure a safe and secure experience. Notifications arrive via text and email messages. Personalization options will also be released later this year. 

"We expect SimpliGet to be a sea change event for our operators who are working diligently to meet changing demands of customers," said Lawrence Lerner, Avanti's head of product. "By providing fresh and local food options at the workplace, our operators can continue to enhance amenities for their clients, resulting in happy and productive customers."
SimpliGet works through the SimpliGet Manage site within the existing  Avanti Markets System platform.  The site allows operators to set up locations, menus and order cutoff and delivery times.  Orders are managed through active and future queues, and fulfillment is tracked by the food service provider.  
Operators can use their own commissaries or partner with outside kitchens or third-party food services. Menus can be rotated or changed as desired. Delivery can be made to pick up counters or an optional Lockers system. The Lockers system allows for contactless delivery whereby personnel will place the order in a secure, locked cubby via QR code. The customer will use an associated scan code delivered by email or SMS message to retrieve their order from the Lockers once notified of delivery. The Lockers then run a UV sterilization sequence after the order has been retrieved.
If not using Lockers, an operator can drop off the order at a designated pickup counter and the customer will be notified for pick up at locations which may have on-site cafés or cafeterias which are looking to maintain social distancing.
More information about SimpliGet is available at https://avantimarkets.com/simpliget.