Looking For A Reliable Vending Machine Company?
Check out the following things to consider when choosing a vending machine service company.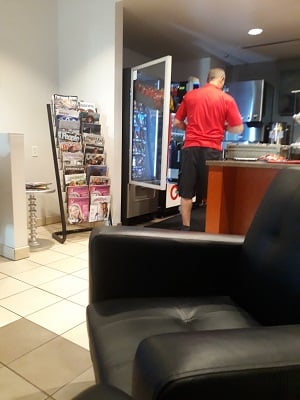 There are a few options that you should take into consideration when looking for a quality vending machine company, and if you're not sure what to look for, then you will need to look at these few notes that will help you consider the "right" options for your particular employee breakroom refreshment needs.
You may have an auto dealership, laundromat, small office, large corporate environment,  or even an outdoor facility, no matter what type of business location you may have, these are the basics.
The Options Available
What type of options does the company have?
Snacks? Drinks? Coffee?
Healthy Products? Foods?
How often will they clean and replenish the machines?
How much space will the vending machines use?
Is the vending service free of charge?
Most vending companies will evaluate each business location, to give the employees and foot traffic customers the best and most preferred drinks and products available.
The Price Points
Make sure the vending company has their products priced competitively. (As compared to the local c-store products). So your employees will buy from the vending machines first. Keep your employees happy!
Years of Experience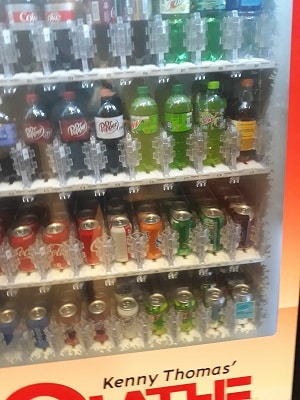 Another thing that you should take into consideration is the number of years of experience that a particular company has, and references.
This will give you peace of mind in terms of what you're doing, and how you're working with the company you want to get machines from.
Don't allow yourself to go with just any company, take time to look into the years of experience that any Vending Machine Company has, and that will showcase whether or not the company is a viable service option.
Versatility and Use
Lastly, to ensure that you are getting the best solution, make sure that you take into consideration the versatility of the machines that are available.
How many vending machines will they supply?
Are the machines in good working condition?
Are the vending machine new or just a few years old?
How to handle any refunds if this issue arises?
What happens if the machine is not working properly?
Is the service contract for 2 years or 5 years?
This will help you get the right solution for your particular needs.
Check out Vending Companies USA Directory. Or, for a reliable vending service company in your area fill out form below, they will be in contact with you shortly.
By Karen Scott, Publisher
---