Rip Van Offers Chocolate Hazelnut Wafer Cookies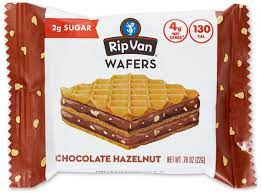 Rip Van offers new Chocolate Hazelnut Wafers, so consumers can enjoy a delicious chocolate treat that contains only two grams of sugar per serving; 75% less sugar than the leading wafer snack.
Low Carb, High Fiber Snack
A delicious sandwich of three thin wafer layers with two thick chocolate hazelnut cream filling layers. Portion controlled, 16 units per box. Only 2g sugar, 4g net carbs, 5g of fiber and all vegan ingredients!
Low Sugar Sandwich Cookies
Based in San Francisco, Rip Van Wafel was created by two college roommates who wanted to create a 'better for you' snack that tasted great while offering health benefits.
This low sugar, 120 calorie per serving sandwich cookie fills a void in the snack food world because they have a delicious taste that also pairs well with coffee or tea.  Rip Van Wafels are not just delicious, they are also low glycemic and they offer pre-biotic fiber that's good for gut health as well.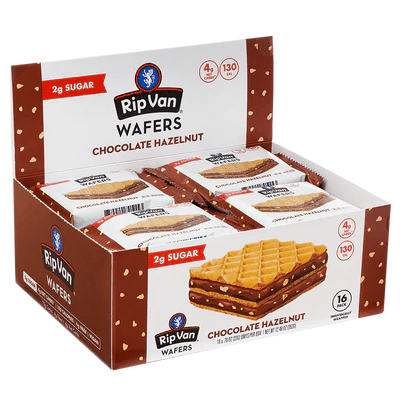 Energy Without A Sugar Crash
Snack food fans know the reality of a sugar crash after they've consumed a candy bar or their favorite sugary treats. With these tasty wafer cookies, consumers who enjoy them can have peace of mind in knowing that they won't have a sugar crash after eating them.
To learn more about Rip Van Wafels, visit their website at https://www.ripvan.com.