PUSH BEVERAGES Launches New Tribe Tea Bottle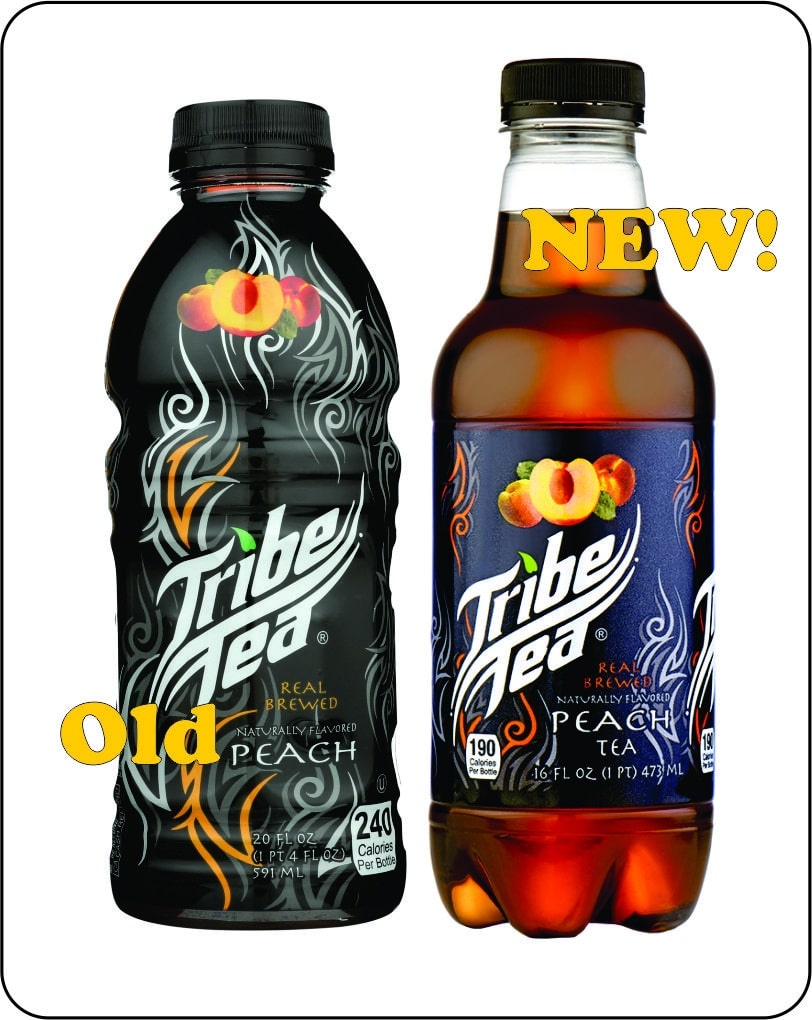 Push Beverages launches their new Tribe Tea package this spring. This new bottle was chosen to address various areas of feedback from clients over the years including being able to see the iced tea from the bottle, smaller easy-to-handle 12 packs with no cardboard waste and reduced per-unit calorie count. This bottle is replacing the full wrap 20-ounce bottle Tribe Tea has been using since it's debut in 2011.

As part of the revamped package, the "Diet" items will be rebranded as "Sugar Free" and the new bottle will have black caps now sporting the Tribe Tea logo. Despite all the changes, there will be no change to the real-brewed, bold-flavored iced tea formula the brand has come to be known for and the package still maintains that wild and edgy look that differentiates it from all other teas in its category.

"It's so nice to see people so excited over our new Tribe Tea bottle," stated Moti Almakias, Co-Founder.

"We had a great product before, and now it's even better!" Laurel Whitney, Co-Founder of Push Beverages said, "Not only does the new Tribe Tea package appeal better to our client base and reduce waste, but it will allow us to keep pricing stable in these volatile times since these bottles are blow-molded onsite reducing inbound material shipping costs as well as outbound shipping costs with more units per pallet."

PUSH Beverages is a full-line beverage company with over thirty carbonated and non-carbonated drinks available in 12-ounce, 16-ounce and 20-ounce packages under the PUSH®, PUSH-2-O®, ARCTIC RAIN®, CHU-CHI®, LIQUID LIGHTNING® and TRIBE TEA® Brands. PUSH offers a wide variety of products to meet many healthy requirements such as zero calorie, all natural, gluten-free and low sodium. PUSH Beverages is currently sold in forty states and plans to spread west in the near future. More information can be found on www.pushbeverages.com.