Mondelēz Debuts New Vegan Cadbury Bar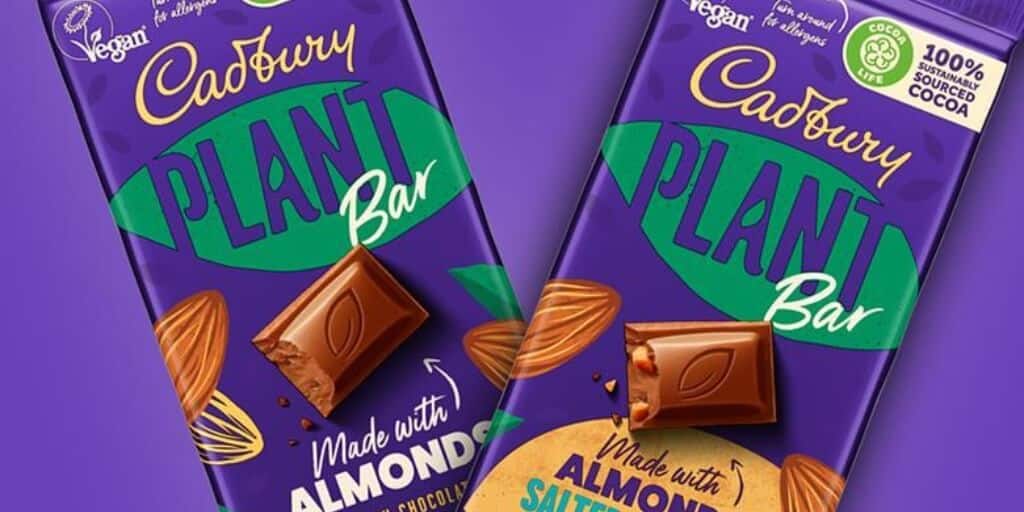 Mondelēz International recently announced its plans to release a new plant-based Cadbury bar in the UK.
The bar will be available in two flavors: smooth chocolate and smooth chocolate with salted caramel pieces.
Cadbury has replaced the milk with an almond paste which "provides a similar taste and texture to milk ingredients while offering a hint of nuttiness". The plant-based bar apparently retains the creamy taste of the regular milk chocolate bar.
The Cadbury Plant Bar range will be packaged in 100% plant-based and recycled packaging. This will be made from ISCC certified bio-sourced plastics from renewable sources.
Will It Have The Same Cadbury Taste?
Even though plant-based chocolate bars have been around for a while now, Mondelēz International has taken its time at releasing a plant-based Cadbury bar because their chocolate offers a unique taste that chocolate fans know and enjoy.
After years of development, they've been able to create a plant-based bar that offers a similar taste to the Cadbury chocolate, but the difference is that the plant-based chocolate is 100% dairy-free.
Mondelēz is releasing their new plant-based Cadbury at the right time as other top chocolate brands, including Mars, are releasing their plant-based chocolate bars to attract fans that may have given up on traditional chocolate over the years.
Not to be outdone by other chocolate companies, Cadbury will be releasing their plant-based bar in 100% plant-based recycled packaging that's made from ISCC certified bio-sourced plastics.
Meeting Their Customers Evolving Demands
Sensing that the customer demand has been changing, Louise Stigant, UK managing director for Mondelēz International said in a recent interview that her company's goal is to make a "wide range of products that work for everyone."
With their new plant-based bar, the company has accomplished this goal, as they will lure more chocolate fans back to Cadbury, especially after they stopped eating traditional chocolates due to dairy intolerance.
To learn more about the new Cadbury plant-based bar by Mondelēz International, visit their website at https://www.mondelezinternational.com.