Create Online Customer Ordering with Tech 2 Success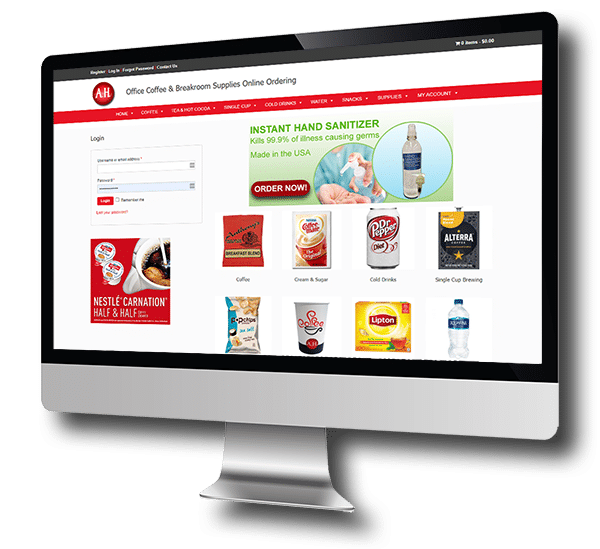 With the Tech 2 Success online platform, operators can easily order the products that they need right from your website, without having to drive to your warehouse to take time out of their busy schedule for product fulfillment. 
Your customers can efficiently grow their distribution or OCS business with this full-service online solution and by offering your customers ordering convenience, you will also have the ability to move product faster while growing your business.
Easy To Use And Engaging
These days, more people are ordering products online than ever before so it makes sense for you to also offer your customers the convenience of e-commerce as well.
Besides being convenient, this e-commerce platform is also engaging thanks to the live chat feature which gives your business the ability to connect with your customers in real-time.
One-Touch Re-Orders
Your customers who use this e-commerce system will have peace of mind in knowing that their time will be well-spent because they can also create shopping lists and have one-touch re-orders, making it possible for them to order the products that they need within minutes. 
There is also a notification system built into this platform so that if one of your customers stops their transaction in the middle of the order, they will receive an email reminder from your business letting them know that they forgot something.
Before the customer has finished their order, you can also generate more sales by offering them cross-sales, upsells, and advanced search with image and SKU.
To learn more about the Tech 2 Success online ordering platform, visit their website at https://www.tech2success.com/online-ordering, call (833) 256-8382 or email john@tech2success.com.