Check Out Evoke Combo for Outdoors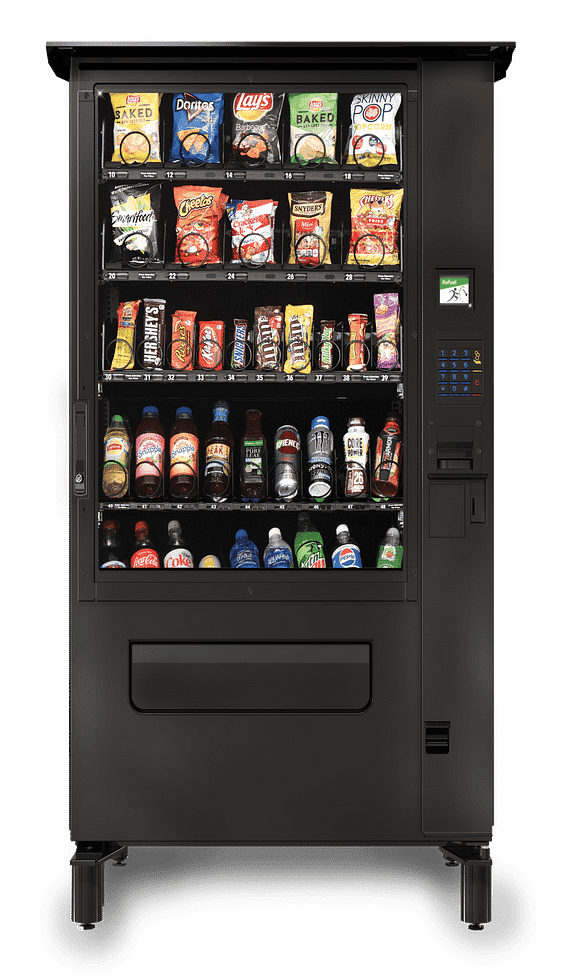 Searching for a vending machine that will do well outdoors? If so, why not consider the Evoke Combo, by U-Select-It?
This vending machine offers maximum durability, and it can withstand any season including hot summer weather and wind, rain, ice, or snow during the winter months thanks to its weather and security package that offers the following:
Seals off sensitive areas
Guards the machine against rain or snow
Vandal-resistant panels
Impact-resistant polycarbonate window cover
Steel frame
Concern over climate-demanding locations will be a thing of the past with the Evoke Outdoor because this vending machine is made to provide a solid return on investment anywhere it's placed.
Large Merchandising Widow and LED Lighting
Are you offering multiple large-scale items to your vending customers?
Thankfully, you can have peace of mind in knowing that this vending machine will make it possible for you to sell almost anything thanks to its large merchandising window, and with its enhanced LED lighting, consumers can purchase what they want anytime.
Offer Up To 60 selections
Want to offer your customers as many foods and beverage options as you can? No problem.
The Evoke Outdoor also gives you the ability to up to 60 selections including various package sizes like prepared food packages, clothes, or electronics bottles and cans.
ADA Compliant
Besides offering the top-of-the-line features that your customers want, this vending machine is also ADA Compliant and includes an ergonomic interface that makes it simple for anyone to use.
This merchandiser also comes with a variety of standard and optimal features including PayRange and a cashless card reader can be added as well.
To learn more about the Evoke Combo Merchandiser, visit their website at https://www.uselectit.com or call (800) 247-8709.