Miscellaneous Specialty Vending Machine Suppliers
Miscellaneous SPECIALTY TYPES OF VENDING MACHINES & Equipment, New Specialty Vending Machines, Specialty Coin Operated Vending Equipment Suppliers are listed below are in alphabetical order by company name. Please contact these specialty vending machines companies direct for more information about their vending machines and/or vendible products and pricing.
Also see: SUPPLIERs DIRECTORY, ROUTES FOR SALE USA, REPAIR Services, Machine Distributors, Micro Markets, Locators, Movers, VendLoco Lists, Home
Company/Website
New Specialty Vending Machine Suppliers
Photo/Logo
Contact Info
American Locker– Coin Operated Locker Solutions for your Gym, Employees, Retail, Leisure, Entertainment Lockers and more – contact us today at (800) 828-9118!
Ice Qik Machines -Ice Qik International –Quaityy Ice Vending Machines for sale!- Based out of Myrtle Beach, SC.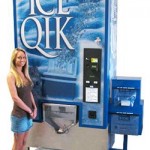 Phone (843) 449-4691
Fax (843) 449-0983
Toll Free US (800) 474-5369
Email:
Shirley@IceQik.com
IVM, Inc. began in 1991 as a company dedicated to maximizing their clients' income and handling their distribution through high level technology. Throughout the years, IVM has grown and succeeded by staying true to that original goal. Coin Operated VEND Lockers – IVM now handles all supply vending responsibilities for our customers throughout the United States and internationally.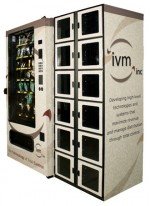 SALES: 800-676-8432
USA: 317-899-6787