Soda Vending Machines for sale, New & Used Soda Vending Machines
NEW & USED SODA VENDING MACHINES FOR SALE! CAN & BOTTLE SODA POP VENDING MACHINES! Please contact these soda vending machine suppliers direct for more information about their vending machine details & pricing.
Also See: Vending Manufacturers, Distributors, Wall Mount, Soda, Snack, Combo, Can, Bottle, Water, ATMs, Kiosks, Internet Kiosks, Touch Screen,
POST YOUR COMPANY-Get New Business!
Company /Website
Soda Vending Machine Suppliers
Photo/Logo
Contact Info
Candymachines.com is family-owned and operated specializing in candy, gumball, sticker machines, gumballs, candy, and other bulk vending supplies. For over 20 years, Candymachines.com is in business to help your business succeed.

Charitable Vending Management from the original dream of founder F.A. Wittern. Since 1931 our company has produced over 2 million vending machines. We sell high-quality Snack, Soda, Combo's, Food, Deli, Bottled Drink vending machines. NEW Vending Machines at Factory Direct Prices! Zero Down Financing! Call 1-800-454-2454 today!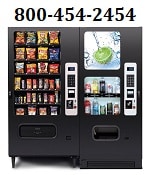 Jsbs Vending – We are professional Snack and beverage Combo vending machine manufacturer in China.Good quality and stability working performance attracts many professional distributors around the world. Our Combo vendor is the second brand in Australian market.Other distributors are in Canada, Mexico, Colombia, Holland, Spain, Turkey, South Africa, Malaysia, Singapore, Korea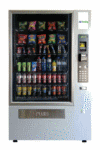 Vending World – Buy your machines online and have them shipped or pick them up your self at our facility in Rancho Cucamonga, California. We have 30,000 sq. ft building, we have hundreds of machines in stock. USA Contact Randy.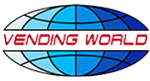 Also see: Vending Machine Manufacturers, Vending Supplies, Snack Vending, Soda Vending, Vending Companies USA, Locators, Classified Ads, Routes for sale, News, Technology Newsletter, Home,
POST YOUR COMPANY-Get New Business!