USED VENDING MACHINES MACHINE FOR SALE, Refurbished Used Vending Machines, Parts Too!
FIND USED VENDING MACHINES FOR SALE- THE BEST USED MACHINES SUPPLIERS LISTED BELOW!! There are more varieties of used vending machines for sale listed here. Such as; Bulk Candy vending, Soda, Drinks, Snack vending machines, Combo, Food, Gumball, Water Vending, and many more.
Are you looking for Distributors of Pre-Owned, Rebuilt, Refurbished and Location ready Vending Machines?
Find Used and Refurbished Vending Equipment and Parts. Buyers and Sellers of used vending machines listed below.
Contact the vending companies listed below for more information about their vending equipment.
Place a Photo Display ad for Used Machines here. Photo Display Ads of Used Vending Machines for sale suppliers:
Also see: Distributors, Repair Services, Parts & Supplies, Coin Mechs, Electrical Parts,
---

Factory Direct Vending – We offer vending machine financing, parts, service, training education and marketing services for vending machine operators. Used Vending Machines are factory remanufactured vending equipment with one year parts warranty and lifetime technical telephone support.  Call Factory Direct Vending at: 1-800-454-2454! Email us.
---

Automated Services LLC.  specializes in top quality vending machines, whether you need reconditioned, location ready, or as-is equipment. You can count on Automated Services, LLC for the best value. We have been proudly serving the vending industry since 1972 under the same ownership and management, as both operators and sellers of full line vending machines. Ask about our specials… Call 800-727-8363 today! Email us.
---

---
See more USED REFURBISHED VENDING MACHINES, Distributors, Vending Machine Repair Services, Locators,  Vending Companies USA, New Vending Machines,

---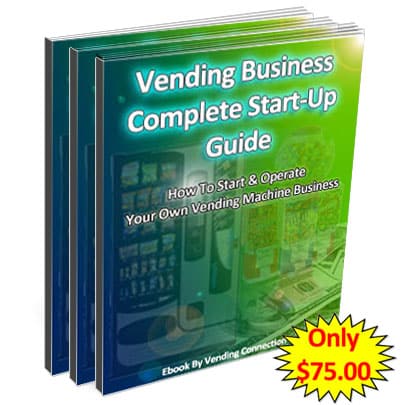 Check out The Vending Start Up Ekit to Start and Operate your very own Vending Business!!
or Call us at 1-800-956-8363
---

Click here to place your NEW Vending Machines for sale Photo Display Ad
Only $150 per month,  Photos and Links Included – Get Results Fast!
Your ad will be posted within 24 hours!!   To edit your ad please e-mail us

Any questions about snack vending machines? Click here to sign up for FREE newsletter!
VendingConnection.com – Call: 1-800-956-8363
Sell your used machines on Vending Classifieds!!