STŌK Cold Brew Bulk Dispensers Are Heating Up the Coffee Market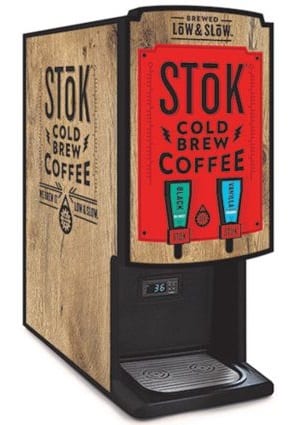 Over the last 10 years, cold brew coffee has become one of the hottest beverages in convenience stores and micro markets worldwide and one of the companies that are becoming a leader in the cold brew coffee market is STŌK®. 
Thanks to their new cold brew bulk dispensers, any convenience store, micro–market, or traditional store can offer a cold–brewed coffee experience that offers consumers the same quality of cold–brewed coffee that they might find with at Starbucks or a traditional coffee shop in their town. 
30 Percent of Consumers Purchased Cold Brew Coffee In 2017 
Even though it may still seem new to some people, cold brew coffee has been increasing in demand and 30 percent of consumers who purchase coffee, tea, or soda in 2017 chose to purchase a cold brew coffee. 
It's easy to see why consumers enjoy cold brew coffee since you don't have to wait until your coffee cools down before you can drink it. This beverage can be purchased in most convenience stores, gas stations, supermarkets, and micro–markets these days because a refrigerated cold brew coffee can last for up to 6 weeks. 
Business owners who choose to add a STŌK® Cold Brew Bulk Dispenser to the arsenal of beverages that they have can enjoy the experience of being able to offer their consumers cold brew coffee without having to purchase any machines or equipment that are traditionally associated with coffee shops. 
Popular with All Age Groups and Generations 
Besides being super convenient, cold brew coffee is also popular with almost every generation these days, especially members of Generation Z, and Millennials, who have been known to favor cold brew coffee over a traditional hot coffee. 
The STŌK® Cold Brew Bulk Dispenser offers coffee in a variety of flavors including unsweetened black and unsweetened vanilla.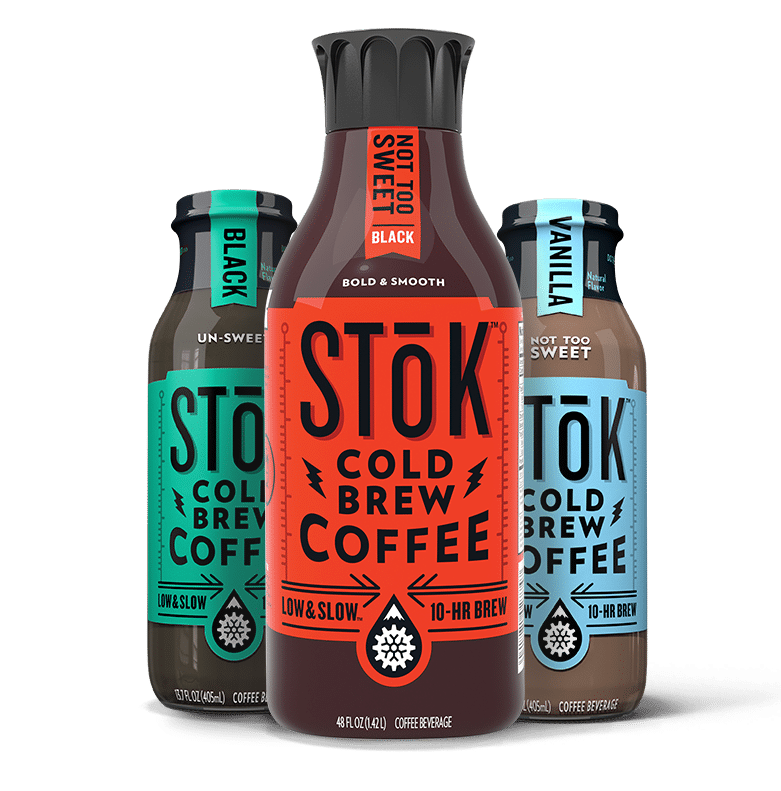 What makes this brand of cold brew coffee different than others on the market is that it's actually steeped for about 10 hours. This commitment to quality ensures that every cup of STŌK® Cold Brew cold coffee will have a bold taste and a coffee flavor that isn't too sweet. 
A Convenient Way to Enjoy Coffee  
Thanks to the Internet, there is a wide variety of cold brew coffee recipes online but what most people don't know is that cold brew coffee that's made at home can only last for up to 2 days at the most in a refrigerator.  
With STŌK® Cold Brew coffee, coffee drinkers can enjoy a delicious cup of cold brew coffee anytime they want without having to make it themselves. 
STŌK® is one of the most well-known coffee brands in the world and besides their coffees, the company is now branching out into creamers, coffee additives, and coffee shots which also have extra caffeine that coffee lovers can add to their coffees. 
With more than 60% of men and women in the world are reported to drink at least one cup of coffee on a daily basis, it makes sense for any micro market, coffee bar, office coffee breakroom service to offer a STŌK® Cold Brew Bulk Dispenser to the line of beverages that they have to offer their consumers. 
For more information visit https://www.stokbrew.com/cold-brew/
---

Home | NEW PRODUCTS | Vending Newsletter sign up | Contact us | email press release
Also see: Beverages, Coffee, Cold Brew, Snacks, Foods, Brokers, Chips, Nuts, Energy Drinks, Energy bars, Fruit Snacks, Meat Snacks, Salty Snacks, Candy, Trail Mix, Gluten Free, Healthy Snacks, Pastries, Cookies, Crackers, Foods, Hispanic Snacks,
Also see: Product Brokers, Product Distributors, Micro Markets | Vending Companies USA
VENDING YELLOW PAGES DIRECTORIES:
Call us at 1-800-956-8363 or POST YOUR COMPANY, GET NEW BUSINESS!