Car Wash Equipment for sale, Car Wash Vending Supplies, Auto Car Wash, coin operated car wash vending suppliers

Company / Website
Automatic Car Wash Equipment / Supplies
Photo/Logo
Contact Info
A-OK Equipment and Supply Company offers a full line of automatic and self-service car wash equipment and touch-less automated car washes. Our car wash equipment has proven performance with superior cleaning results and high satisfaction for our car wash system owners. Visit our website at:
AOKequipment.com, also check out:Car Wash Equipment Financing 
application
.

CarWashAcc
Car Wash Accessories is a leading wholesale manufacturer of signage and accessories for your car wash site. These highly visible products can increase profits at your car wash location! Call Car Wash Accessories today for more information about our drying systems and car wash equipment.
Car Wash Concepts -Quality Car Wash Equipment, Parts and Service for the Car Wash Industry! Since 1969, Car Wash Concepts has been offering complete turn-key solutions from site evalution and planning to providing hi-performance car washing equipment, software and supplies for all of your everyday car wash needs. Finance and leasing options are now available. Imagine Software Solutions – Car Wash Monitoring. Visit website at: CarWashConcepts.com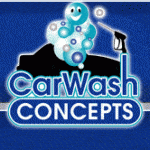 Grant Sales – Distributors of Car Wash Equipment – The Car Wash Professionals. Contact us for your FREE Car Wash Investor Guide today!
Hanna® Car Wash Systems – Since 1960, Hanna Car Wash Systems has been the premier supplier of innovative car wash tunnel equipment systems. Today, Hanna has the largest customer base of installed conveyor systems and equipment with over 30,000 car wash operations worldwide.
Mark VII Equipment has been a carwash industry leader for over 40 years. Our products include AquaJet GT® touch-free and Wesumat friction automatic rollovers, AquaDri® dryers, AquaSpray self-serve systems, AquaJet® Tunnels and ancillary products and chemicals. We provide the equipment you need to build a successful and profitable carwash business!
Ohio Car Wash Supply servicing most major brands of car wash equipment for corporate and privately owned car wash facilities.
Car Wash Supplies – The sales team at Ohio Car Wash Supply are committed to helping our customers build the finest and most successful vehicle wash facilities in Ohio for car dealerships, transit, trucks, corporate and private ownership.
Experience – Our 38+ years of experience in the car wash business helps pave the way to your success.
—-