Got A Carwash? Think Kleen-Rite!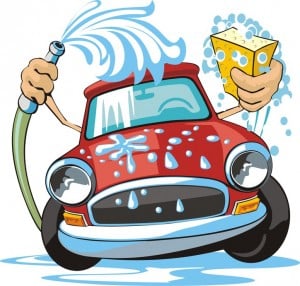 Kleen-Rite Corp. is a business wholesale supplier specializing in car care and pressure cleaning. They have been a distributor to the car wash, truck wash, auto detailing, mobile wash and pressure washing industries for over 60 years. The corporate office is located in Columbia, Pennsylvania. They have 4 warehouse locations across the country to help us ship items faster. Product ships from Mount Joy, Las Vegas, Grand Prairie, and Kansas City.
Kleen-Rite offers products for in bay automatics, touch free car washes, conveyor tunnels, and mobile washing. Shop their plunger and piston pumps from Cat Pumps, Flojet and General Pump. They have a large inventory of professional soaps and waxes from Simoniz and Meguiar's. Don't miss the wholesale auto air fresheners, drying towels, and vending machines for your business.
Kleen-Rite is dedicated to offering the widest selection at a great price. Their friendly and knowledgeable customer service team is ready to assist you with choosing the right products. Their technical staff is available for assistance in troubleshooting any problems you may be facing at your facility to help determine the right repair parts you may need.
Company Background
Almost half a century ago, Harold McKonly owned a car wash, laundry, gas station and parts business in Columbia, Pennsylvania. Back in the early days of the car care industry, there were not many suppliers for operators needs. There were only a few companies that made and sold car wash equipment. Those same companies also used to sell supplies, such as a few barrels of soap out of the back of a van. It was very difficult to buy anything, and buy it at a good price. Operators were held captive to their supplier. When Harold expanded his car wash, he found it very difficult to buy parts and accessories. He thought, "There has to be a better way."
From its inception, Kleen-Rite always operated its own car wash alongside its supplies business, which gave the company a better insight into the needs and problems of – and solutions for – the car wash operator. As a supplier, the company felt that it was essential to have the finger on the pulse of what customers needed. The car wash was Kleen-Rite's test site, as well as its roots. When any new product came to market, it was put to the test in the car wash. The company understood very quickly why a product did not work, or the struggles and problems inherent in a piece of equipment – because it could deal with and understand them firsthand. This inside knowledge enabled Kleen-Rite to gain an understanding of an operator's – and their customers' – perspective.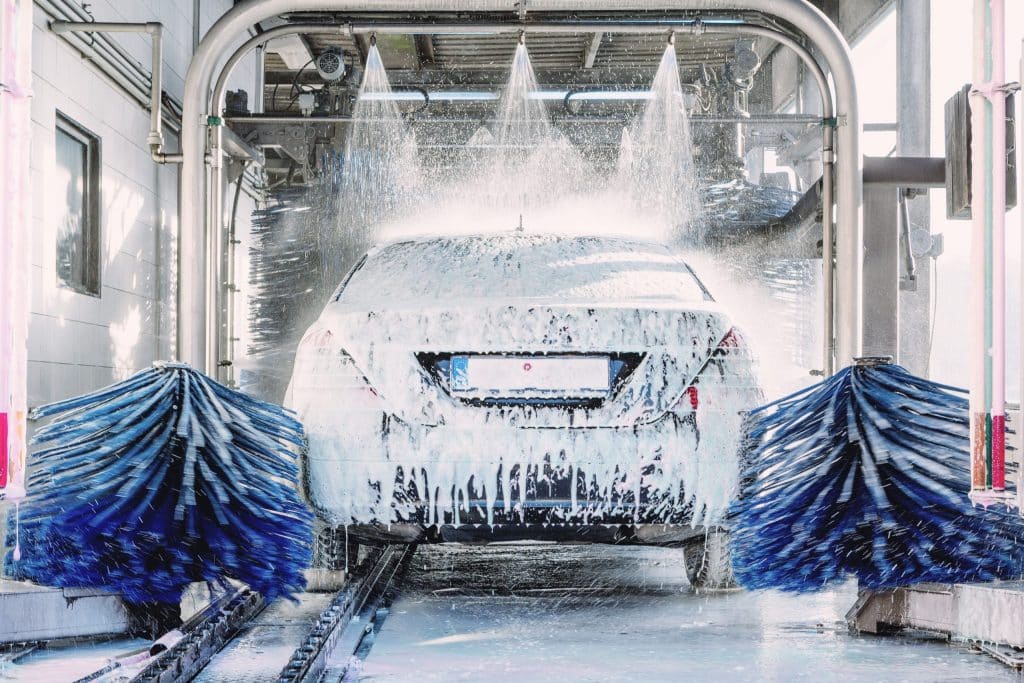 When Kleen-Rite operated as a supplying business in 1959 it was more of a "mom-and-pop" shop. The company began with two employees – Harold and Judy McKonly. That was fine with Harold, whose philosophy was "slow growth is good management." Harold was a phenomenal businessman.
By August of 1979, business was booming, and Harold wanted to hire someone he could trust to use a new computer that he bought for his business. His sister Sandy came to work for him, even though she had never even seen a computer. She had to learn virtually everything – hand-typed monthly statements; bookwork; sales, corporate, and payroll taxes; ledger; etc. However, she knew it was where she wanted to be, because there was so much going on, and it was exciting to learn everything.
Over the years, Kleen-Rite has grown to employ a large, experienced and skilled team of car wash professionals, moving from its original location to a newer, larger location consisting of nine buildings in Columbia, Pennsylvania in 1996. In March of 2006, Kleen-Rite opened up a distribution center in Las Vegas to better serve their customers on the West Coast. The company has always focused on being a car wash operator's one-stop shop in providing as many quality products as possible, at the best possible prices. It will continue to expand with new products and services to meet the needs of its customers. It lives by its creed of being "Your reliable supplier for the car wash industry" and providing "The best for less!"

Kleen-Rite
Shop Kleen-Rite for car wash equipment and wholesale car care products. They have carwash parts, bulk vending supplies, commercial car supplies, and car wash pumps for sale. Also, don't miss their car wash soap deals.

For more information visit https://www.kleen-ritecorp.com/, tel:+1877-669-0846.