Manhattan NY Vending Machine Companies, Micro Markets
MANHATTAN NEW YORK Vending Machine Service Companies! Offering Vending Machines: Snack, Soda, Coffee, Food, Frozen, Healthy Vending, Micro Markets, and repair services for your breakrooms. Please contact these vending machine companies direct for more information about the vending products and services they provide.
Also see: Vending Companies in New York State, New York City, Albany, Buffalo, Bronx, Brooklyn, Queens, Manhattan, Long Island, Staten Island, Syracuse, Yonkers,
Repair services, Office Coffee Service New York State,
POST YOUR COMPANY-Get New Business!
Manhattan Vending Machine Company Services
Photo/Logo
Contact info
A VBS Vending Service– -We will bring vending machines to your office, business or warehouse. With quality Snacks, Candy and Food products, Breakroom refreshments that your employees will love! Coffee Vending Machines are now available. Call us first –Contact Michael Tyson today at 718-288-8299.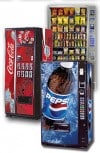 Balanced Vending works hard to encourage businesses to maintain a healthy lifestyle by offering selections of nutritious, easy-accessible Healthy Snack Machines throughout all of New York City´s boroughs. We stock your healthy snack machines with a variety of nutritious options. Now you can enjoy healthy treats throughout the day without the limitations or risks of regular snacks. Servicing New York City areas.
HealthyVendingNY.com is the first vending company that is 100% dedicated to providing healthy snacks and beverages. We have a larger selection of all-natural and organic products than any other vending company in America! Founded in 2000, HealthyVendingNY.com is a full-service vending company that is revolutionizing the industry by eliminating the unhealthy snacks and beverages that once defined it. With three locations in the NY/NJ/CT Tri-State area, HealthyVendingNY.com is well-equipped to serve your snack and beverage needs.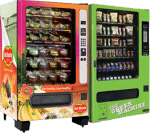 Phone: (917) 922-9422
Email
KNH Markets – Micro Markets & Healthy Vending Solutions -Offering a large variety of healthy nutritious products for your Micro-Markets that is affordable, and will keep clients, customers and staff happy and healthy, there is an increasing demand for products that suits a healthier lifestyle, we understand those needs and strive for a wide selection of Healthier types of products. Special design solutions for Micro-markets in  Office Buildings, Break-Rooms, Hospitals, Hotels and College hangout areas. Serving New Jersey and New York City areas.
VendMedic is a trusted source for vending machine repairs. 
Our technicians combine to have over 60 years of experience, making VendMedic the preferred maintenance company for major companies and government agencies, not to mention for most privately owned vending companies.  Our wholesale division can sell you machines and the parts you need to manage your own business!  
Call today @ 844 999-VEND (8363)
! Visit 
www.VendMedic.com
.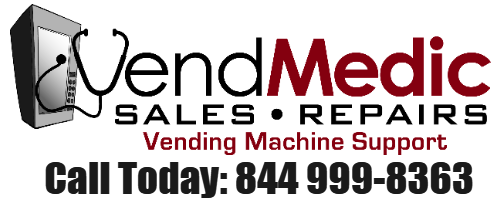 XPRESSO DELIGHT, Office Coffee Service! TIRED OF THE SAME OLD BORING COFFEE OPTIONS? WE'RE CHANGING THE WAY COMPANIES EXPERIENCE COFFEE IN THE WORKPLACE. TRY OUR PREMIUM, FULLY-AUTOMATED ESPRESSO COFFEE MACHINES FREE TODAY — AND EXPERIENCE THE DIFFERENCE. THE GAME-CHANGER YOU'VE BEEN WAITING FOR…
866-977-3773. https://xdcoffee.com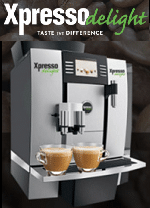 Also see: Healthy Vending Machines, Supplies, Vending Companies USA, New York Office Coffee Services, Locators, Micro Markets, Distributors, Classified Ads, Routes for sale, Trade Shows, News, Technology, VendLoco Lists, Home,
POST YOUR COMPANY-Get New Business!