Combo Snack & Drink Vending Machines for sale
COMBO VENDING MACHINES FOR SALE!! Combination Snack and Drink Vending Machines Suppliers listed here. Please contact these vending machine suppliers direct for more information about the types of vending machines they offer.
Also see these types of Vending Machines: Soda, Snack, Combo, Can, Bottle, Glassfront, Frozen Food, Cold Food Machines, Touchscreen,
Machine Distributors, Vending Companies USA, Vending International,
POST YOUR COMPANY-Get New Business!
Company / Website
Combo Vending Machines, Snack and Drinks
Photo/Logo
Contact Info
Candymachines.com is family-owned and operated specializing in candy, gumball, sticker machines, gumballs, candy, and other bulk vending supplies. For over 20 years, Candymachines.com is in business to help your business succeed

Charitable Vending Management from the original dream of founder F.A. Wittern. Since 1931 our company has produced over 2 million vending machines. We sell high-quality Snack, Soda, Combo's, Food, Deli, Bottled Drink vending machines. New Vending Machines at Factory Direct Prices! Zero Down Financing! Call 1-800-454-2454 today!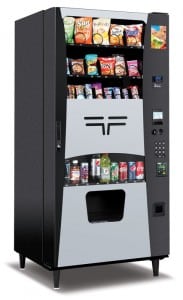 Also See: Bottle Vending Machines, Can Vending Machines, Cold Food Vending Machines, Deli Food Vending Machines, Snack Vending Machines, Soda Vending Machines, Soda Pop, Trade Shows, News, Classifieds, Home,
POST YOUR COMPANY-Get New Business!