Arizona Vending, Arizona Vending Machine Services, AZ Vending Machine Suppliers

Company / Website
Arizona Vending Machine Services
Photo/Logo
Contact info
1st Vending – We will provide new, state of the art machines for your location! Vending Suppliers in Arizona.
Phone: 480-557-7555
Fax: 480-557-8555
9to5Vending.com
9 To 5 Vending – Free Machines At Your Location - 9 to 5 Vending is a full-line vending company, We supply the vending machines, we fill them, and we service them. Based out of Phoenix, AZ.
American Eagle Vending
American Eagle Vending Machine Service & Repair Inc, Arizona's Only True "Full Service" Distributorship. Serving The Vending Industry for Over 30 Years!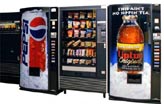 Phone: 602-233-1333
Fax: 602-233-3902
ArizonaVending
Equipment.com
Arizona Vending Equipment is a distributor of new and used, major brand vending equipment. We have over 50 years of experience, and are happy to share our knowledge to help make your vending business successful. Phoenix, Az.
Arizona Water Vendors - Manufactures of custom designed bottled water vending machines. Place one in your existing retail business, or several freestanding units for placement in any business. Warehouse is based out of Tempe, AZ.
AZ Vending,
is a full service vending company, supplying soda, snack, cold food and frozen food vending machines. We supply the machines as a FREE service to your employees and customers. We handle everything… service, maintenance and repairs.
Betson
Betson Pacific Distribution - Vending machine sales and distribution. Phoenix, AZ.
Phone: 602-233-0190
fax: 602-233-1282
Serving Arizona for 32 years, we at Courtesy Coin have worked hard to deliver top-quality jukeboxes, arcade, sports bar, and interactive games for the enjoyment of our customers and their clients. Please call for exact quotes or additional information on new games or other equipment not shown. We look forward to working with you while you're planning great events for your clients this season.
Hertzen's Vending
Hertzen's Quality Vending Service, based out of Lake Havasu City, Arizona.
Phone: 928-505-6202
Fax: 928-854-7101
J & J Vending Inc
J & J Vending – Offering Quality Vending services, Drinks,Sodas, Food, Candy, based out of Scottsdale, AZ.
Phone: 623-582-5459
K&R Vending
K&R Vending - Snack & Soft Drink Vending Supplies and services, Arizona.
Rob's Vending
Rob's Vending services, We sell vending machines! Based out of Phoenix, Az.
Phone: 602-233-1333
Fax: 602-233-3902
Sun Valley Vending – Where Service is The Difference!
Full Line Vending Snack and Beverage Vending Equipment,
Drinks, Food, Sales. Based out of Tempe, AZ.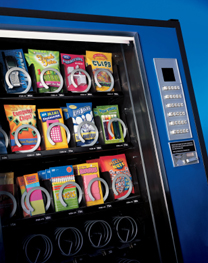 Phone: 480-894-2457
Fax: 480-894-2116
Superior Snacks
Superior Snacks – In the Greater Phoenix Arizona area we provide, service and maintain full size vending machines for use in commercial, educational or government locations.
Phone: 602-484-9171
Fax: 602-272-4766

Vend-source.com
Vend Source – Supplying the vending machine snack and beverage industry. Phoenix AZ Distribution Center & Cash 'N Carry!
Phone: 800-350-2244
Local: 602-254-2500