Merchandise for resale, Wholesale Merchandise for Vending Machines, Micro Markets, Amusement Games
RETAIL MERCHANDISE for RESALE! Retail Merchandise to "vend" in your vending machine or micro market amusement game machines. Please contact these wholesale merchandise suppliers direct concerning more product & pricing information.
Also see: Toys & Novelties, Plush, Crane Games, Fulfillment, Shipping, Amusement Games,
POST YOUR COMPANY-Get New Business!
Company / Website
Wholesale Merchandise for Resale, Product Description
Photo/Logo
Contact Info
Do-It Hang Tabs For Vending, products and display strips "The Hang Tab Innovators". Do-it Merchandising Strips. Do-It invented the hang tab over 30 years ago, and we have millions in stock and hundreds of additional styles to fit your package. We can custom-design a hang tab to meet your specific packaging retail needs.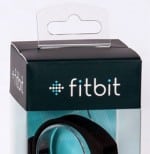 Sega Corporation has held the Disney license to manufacture plush and toys in Japan for over 10 years, and now the U.S. market can look forward to similar unique styles of beloved Disney characters for their amusement locations.
Phone: 888-877-2669
Local: 847-364-9787
Weiners Ltd is The Nation's largest supplier of trial size toiletries and medications to hotel and hospital gift shops. Our catalog has nearly 900 items for travelers and people on the go. Visit our website at: www.weinersltd.com
Phone: 800-788-8601
Local: 608-831-3554