Coin Operated Breathalyzers for sale, Vending Alcohol Testers Breathalyzers
COIN OPERATED ALCOHOL BREATHALYZER TESTERS! Learn more about BREATHALYZERS, alcohol breath tester machines info and pricing by contacting the Suppliers listed. Wholesale Coin Operated Vending Alcohol Testing Breathalyzers.
Also see: Vending Machine Distributors, Vending Locators, Vending Supplies,
POST YOUR COMPANY-Get new Business!
Company /Website
Alcohol Breath Testing Vending Machines
Photo/Logo
The Alcohol Alert breath testing machine is an interactive, speaking marvel that educates and protects, both the unassuming general public, as well as the drinking driver.
Alco Scan – AL3500 Coin Operated Breathalyzer! The AlcoScan AL3500 is a coin and bill operated breathalyzer for use in public places such as bars or restaurants. The unit displays the customer's alcohol level with 3 digit accuracy. The large bright red LED's are easy to read, even in low light areas. A pleasant voice command will guide your customers through the test.

BREATHALYTICS – ALCOHOL MONITORING SYSTEMS – A smarter way to screen for alcohol.  Breathalytics provides the first affordable and automated solution in alcohol monitoring. Driving down the cost of testing allows correctional agencies to test more frequently and keep participants on the track to recovery.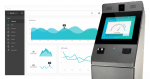 Guangzhou Light Industry Elec Co Ltd is One of The Best Vending Machine Manufacturer in China! We are good at breathalyzers, combo vending machine, drink vending machine, adult toy vending machine, all of our vending machines come with online management system. We also can offer ODM and OEM vending machine service! Visit website: www.gzielec.com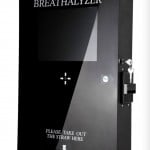 Also See: Vending Machines, Equipment Distributors, Changers, Electrical Parts, Coin Mechs, Supplies, USED/Remanufactured Vending Machines, Financing, Leasing, Parts & Supplies, Keys Locks, Vending Software,
POST YOUR COMPANY-Get new Business!