Coin Operated Breathalyzers for sale, Vending Alcohol Testers Breathalyzers Wholesale Suppliers
Wholesale ALCOHOL BREATHALYZER TESTERS SUPPLIERS that are listed below alphabetically by company name, to learn more about their alcohol breath tester machines & pricing. Also known as wholesale Coin Operated Vending Alcohol Breathalyzers for sale are listed here.
Also see: Vending Machine Distributors, Vending Locators, Vending Supplies,
POST YOUR COMPANY-Get new Business!
Company /Website
Alcohol Breath Testing Vending Machines
Photo/Logo
The Alcohol Alert breath testing machine is an interactive, speaking marvel that educates and protects, both the unassuming general public, as well as the drinking driver.
Blo Dad & Sons offers:The MOST ADVANCED BREATHALYZER VENDING MACHINE ON THE MARKET TODAY!  B.D. & Sons Customer Support is far superior than any other in the industry; as we actually assisting you in starting, growing and maintaining your business. You keep 100% of your profits, unlike other breathalyzer vending companies who try and keep portions of your profits. We have a breathalyzer vending machine for every budget, from 12″-19″+, LCD, or touch-screen! Other options available. We also sell handheld units for on-the-go breath testing! TheBOOZELATOR™ 3001 – Vending Breathalyzer Machine! Visit us online here: www.breathalyzervending.com or call toll-free 800-604-0226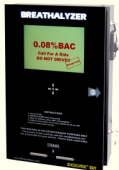 Guangzhou Light Industry Elec Co Ltd is One of The Best Vending Machine Manufacturer in China! We are good at breathalyzers, combo vending machine, drink vending machine, adult toy vending machine, all of our vending machines come with online management system. We also can offer ODM and OEM vending machine service! Visit website: www.gzielec.com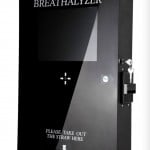 Also See: Vending Machines, Equipment Distributors, Changers, Electrical Parts, Coin Mechs, Supplies, USED/Remanufactured Vending Machines, Financing, Leasing, Parts & Supplies, Keys Locks, Vending Software,
POST YOUR COMPANY-Get new Business!