Azkoyen Expands Its New MIA Technology Throughout Europe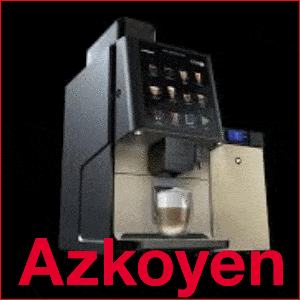 The Azkoyen Group recently announced at Beyond the Box 2022 that they are going to be expanding their successful MIA technology throughout Europe.
Micro Injected Air (MIA) technology is used for preparing delicious cold or hot frothy Barista-style coffee drinks from one convenient machine.
Using high pressure that's injected into milk, creating a velvety texture, a coffee shop-style drink can be prepared from any location, regardless of if traditional, or plant-based milk is used or not.
It's All About the Froth
Ask any coffee fan and they will tell you that when they go to a coffee shop, their goal is to have a frothy coffee drink.
Azkoyen Groups MIA technology makes it possible for anyone to have a coffee shop-style cup of coffee regardless of if it's in a breakroom, or wherever the machine is placed.
In the world of delicious coffee, there are a wide variety of coffee drinks that a consumer can make to their taste including cappuccinos, lattes, macchiatos, and virtually any other cold or hot coffee drink that they may be craving.
Adapt To Your Customers Needs
When it comes to coffee, each customer is going to have their own coffee preference. Some may like traditional espressos while others may like frothy lattes.
Thanks to this machine, you can satisfy the most demanding coffee consumer while saving the favorite recipes in the machine so that once programmed, your customers will always find the coffee drinks that they are looking for.
Visit the Azkoyen website at https://azkoyenvending.com or call +34 948 709 709.
---
Azkoyen USA currenlty has a distribution partnership with AVS Companies, based in Elk Grove Village, IL. As part of this agreement, AVS will distribute Azkoyen espresso machines throughout the US in the OCS, Vending and Micro-market channels. Contact AVS Companies at info@avscompanies.com, or call 847-439-9400.