Honor Snack Vending Boxes, Honor Snack Boxes for sale, Vending Honor Snack Box Companies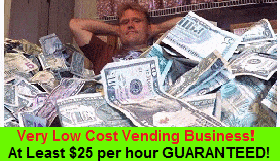 Please contact the HONOR SNACK BOXES, honor boxes cardboard or plastic boxes. These box suppliers are listed below, in alphabetical order by company name. Contact these suppliers direct for more information about their products & pricing.
Also see: Charity Boxes, Honor Snack Boxes, Vending Charity Sponsorship, Wholesale Snacks, Healthy Snacks, Franchises, Bulk Vending Machines,
POST YOUR COMPANY-Get New Business!
Company / Website
HONOR SNACK Snack Box Companies
Photo/Logo
Contact Info
Cameron Packaging – Snack Boxes and Snack Trays, Snack boxes ship out on the same day, or on the next business day, via UPS ground.
Phone: 800-381-9404
Local: 419-222-9404
Fax: 419-222-9802
Charity Lollipop Honor Boxes
NEED A WAY TO MAKE SOME PART-TIME INCOME?
We give you all the tools to get started, [Charity Lollipop
Honor Boxes] 50 Boxes -(box holds 60 lollipops), total of 3,000 Tootsie Roll Lollipops. Low start up cost- all for under $2,500! Lollipops sell for 50 cents each and only
1-2 hours per month to service all locations. Call 561-255-2685, or email at: simplesnackv@gmail.com
Honor Systems – New Plastic Honor Box with lock up money box feature. Holds Approximately 140-170 items. Very attractive design. Call for details and questions at 434-258-9636 or email me at

Cvv_dennis@hotmail.com

for pictures or follow up information. Locating and routes available in most areas.
Honor Snack Boxes – All Find out All About the Snack Box Business! Check out our website.

Also See: Wholesale Snacks,Healthy Snacks, VendingCharities, Newspaper Racks, Freight Shipping, Locators, Vending Labels, Bulk Machines, Healthy Vending, Vending Companies USA, Classified Ads, Vending News, Home,
POST YOUR COMPANY-Get New Business!