Honor Snack Box for Vending Snacks
HONOR SNACK BOXES!! Honor snack box suppliers listed here. Snack boxes cardboard or plastic boxes. These box suppliers are listed below, in alphabetical order by company name. Contact these suppliers direct for more information about their products & pricing.
Also see: Charity Boxes, Honor Snack Boxes, Vending Charity Sponsorship, Wholesale Snacks, Healthy Snacks, Franchises, Bulk Vending Machines,
POST YOUR COMPANY-Get New Business!

Company / Website
HONOR SNACK Box Companies
Photo/Logo
Contact Info
Cameron Packaging – Snack Boxes and Snack Trays, Snack boxes ship out on the same day, or on the next business day, via UPS ground.
Phone: 800-381-9404
Local: 419-222-9404
Honor boxes available. We manufacture the finest candy vending displays. Functional and professional grade at a low cost. Each honor box comes with lollipop inserts and high-quality vinyl pricing stickers. Locating assistance is also available in some areas. Check out: Vendn.com.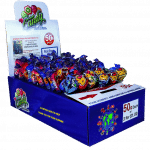 National wholesaler of honor boxes and charity display trays for vending of snacks, lollipops, and candy. Candy for a Cause™ has been helping vendors make money while helping a cause. It's a program that also builds goodwill with the businesses who sponsor a display, creates awareness for the cause, and provides a tasty treat for the patrons of the businesses. You can order online at https://www.candyforacause.com/.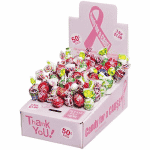 Phone: 716-873-7003

Also See: SUPPLIERS DIRECTORY, Wholesale Snacks, Healthy Snacks, VendingCharities, Newspaper Racks, Freight Shipping, Locators, Vending Labels, Bulk Machines, Healthy Vending, Vending Companies USA, Classified Ads, Vending News, VendLoco Lists, Home,
POST YOUR COMPANY-Get New Business!