Warehouse in a Box Smart Stores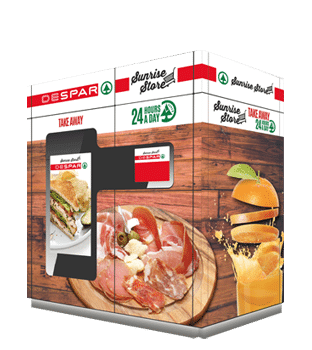 Warehouse in a Box (WIB) offers Multi-Patented store solutions to help you grow your business. These WIB Smart Stores are manufactured with many facetted features having multiple benefits:
Easy replenishment – All of these smart vending machine solutions are designed to be replenished in the easiest and most time-effective manner possible. Be it the automated doors that swiftly open up by scanning a QR code or the flexibility of their patented handling systems, the solutions are thought through for the operator as much as they are for the consumer and the vendor.
Modular structure – WIB Solutions are always engineered to maximize the stock capacities for your clients. Whilst the standard solutions can hold up to 100 SKUs per module, the customs solutions are limited only by the imagination. The patented modular structure allows the ability to keep different temperatures ranges within the same unit, making it possible to have both a refrigerated vending machine and a standard one in a single automated store solution.
Remote control – The cloud-based remote control and management platform has the ability to run all aspects of their solutions. These are temperature control, functioning of the handling system and stock management, sales flows, data analysis and consumer profiling, multimedia content for the digital signage screen, marketing campaigns through various channels such as sms, push notifications and e-mails and many more. The automated stores can be managed individually or in groups. All data flows and implementations through the control and management platforms are in real time.
Digital signage – Marketing is crucial, and the digital signage solution is only a small part of the marketing tools. Nevertheless, the attention to detail has pushed us to bring digital signage to the next level: through a range of sensors, we can understand who and how is interacting with the Store and PickUp solutions, and adjust the communication through digital signage and more accordingly.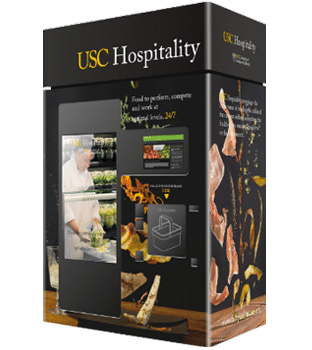 Branding – WIB Solutions are exquisitely designed for beauty and attraction. Brand image and customer engagement are of utmost importance, using custom wrapping on high quality vinyl the automated store units in easily changeable artwork. Their designers give their best to stimulate the consumers' sensory-emotional values. They are Italian after all.
Data collection & analytics – As stated by Gartner's Global Head of Research Peter Sondergaard, "information is the oil of the 21st century and analytics is the combustion engine". At WIB we have this very seriously: The embedded free Wi-Fi hotspot and beacon device enable data collection and lead generation through a quick registration process. The advanced data analysis tools fully profile leads and consumers, enabling clients to create completely personalized marketing strategies. On request, they can enhance the vending solutions with various sensors that can detect anything from flows of passer-by to a facial expression.
Premium assistance – At WIB, client satisfaction is their number one priority. They have hence not only created their very own support department but also joined forces with strategic global partners that allow us to give top quality maintenance and assistance services worldwide for both the smart vending machine and smart locker range.
Indoors & Outdoors – To assure maximum flexibility for deployment locations, all of their solutions can be engineered to work perfectly both indoors and outdoors. Be it at below freezing point or at desert-like heat, during rain or even snow, their solutions will always work seamlessly.
Certifications – In order to guarantee quality, safety and consistency at the highest level, their solutions have been (or are in the process of being) CE marked.
Hardware security – At WIB, security is key. All of their units are made of strong, top quality materials and a range of security technologies. They can take it further by implementing any kind of precautions the clients desire such as built in cameras, alarms and other security measures.
Software security – The remote control and management platform is a reliable and performing cloud managed service that leverages the most modern web technologies. Data and applications are hosted by a cloud based server endowed of the most advanced systems of live backup and data redundancy, assuring high reliability and uptime. Access and actions on the platform occur through a secure connection that uses advanced cryptography protocols. Commands and data synchronizations between machine and cloud based server and between client applications and server are occur with the same level of protection. The payment systems on the units are fully PCI compliant and use the most sophisticated mechanisms and cryptographic certificates for data exchange. Online payments are processed on the payment gateways of external servers guaranteeing the highest security levels of user data and transactions.
About WIB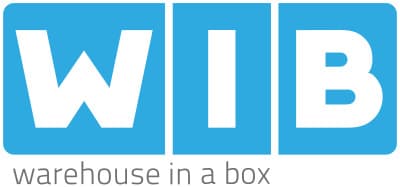 WIB is an IoT solutions provider, pioneering smart, web-based retail automation globally. WIB brings patented, next generation cloud-based pick up, drop off and sales solutions to a vast range of retail industry segments. Leveraging unconventional thinking and well diversified know-how, WIB provides fully tailored hardware and software solutions at the forefront of technology. Our multi-patented retail solutions seamlessly integrate automated retail / distribution; e-commerce & mobile commerce and digital marketing & analytics.
For more information visit https://www.wibmachines.eu/, or email WIB.