USI's Mercato 3000 Small Footprint Vending Machine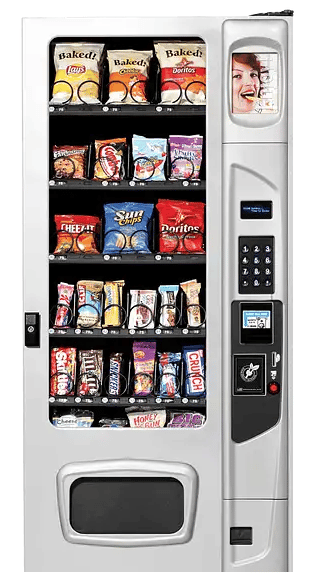 Do you have a potential location that would be an ideal fit for a vending machine, but that location would require a vending machine with a small footprint?
With the Mercato 3000, you have a glass front vending machine that's only 72 inches high, 29.3 inches wide, and 34.75 inches deep. 
Besides being a space saver, this vending machine has the capacity to hold 36 product selections, or 360 total product selections, depending on tray configurations. This means that you can offer 114 snacks, 198 candies, or 48 pastries in one compact vending machine!
Small On Space, But Not Value
Even though this vending machine is compact, it certainly doesn't lack in terms of the overall value that it offers every operator.  This new vending machine comes with all the advanced features that you could want including touch screen interface options, energy-saving features, sales and accounting options, LED lighted point of sale, and built-in security. 
An Ideal Vending Machine for Any Location
Made by USI, a leading vending solutions provider, with more than 90 years of experience in designing and manufacturing new vending products, the Mercato 3000 gives operators the ability to place a vending machine anywhere without having to first think about space.
An ADA compliance vending machine, the Mercato 3000 features a door-in-cabinet design, adjustable snack and candy options, and platinum door styling that will make it stand out wherever an operator decides to place it.
To learn more about the Mercato 3000 by USI, visit their website today at www.uselectit.com or call 1-800-247-8709.